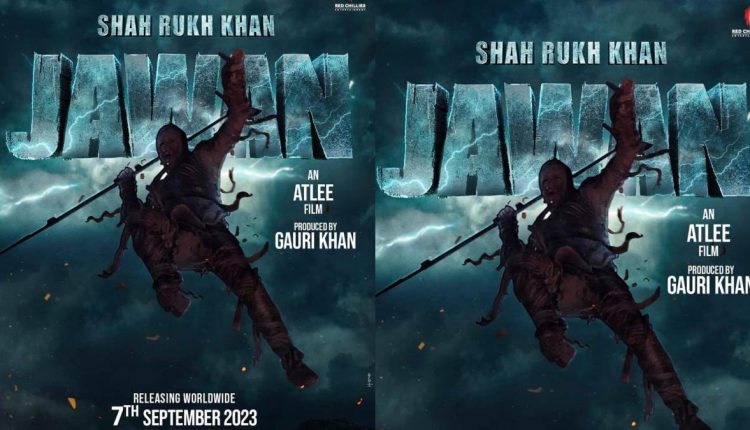 Bollywood News: Shah Rukh Khan Talks About Delay of 'Jawan' and Importance of Patience in Film Making
Shah Rukh Khan has revealed the official release date for "Jawan" and also explained why the film faced delays in production.
Bollywood News: Shah Rukh Khan's fans have been eagerly awaiting the release date of his highly anticipated movie "Jawan". The confusion surrounding the film's release date has been a topic of discussion on social media. However, Shah Rukh Khan has put an end to the speculation by announcing the official release date on his Instagram account.
Earlier, there were rumours circulating that Shah Rukh Khan's movie "Jawan" would release on June 2. However, it appears that these rumours were unfounded. The official release date for the Bollywood superstar's film has now been revealed.
Shah Rukh Khan, who has 38 million followers on Instagram, announced the official release date of his new movie "Jawan" through two posts on the social media platform. The first post featured an image of the official poster, which revealed the release date as September 7, 2023. The second post was a short clip in which Shah Rukh announced the same. Following this, the Bollywood superstar logged into Twitter to engage in his famous #AskSRK session.
Bollywood News: The Kerala Story Box Office Day 2: The Kashmir Files Success Formula Strikes Again With Huge Jump In Collections
During his #AskSRK session on Twitter, the Bollywood superstar revealed the reason behind the delay of his upcoming movie Jawan. SRK explained that it takes time and patience to create something that is worthy of being presented to the audience. The actor also expressed his excitement for Atlee and his team. When asked about his reaction to the delay, SRK shared that everyone involved in the film was working tirelessly and pushing themselves, and he feels relieved that they can now perform their jobs with more ease.
Takes time and patience to make something worthy for audiences….#Jawan #7thSeptember2023 https://t.co/6wdLx3JUC1

— Shah Rukh Khan (@iamsrk) May 6, 2023
Atlee and his team. They are Maassss!! Ha ha #Jawan #7thSeptember2023 https://t.co/dO7LfNAdX4

— Shah Rukh Khan (@iamsrk) May 6, 2023
Everybody was working without a break and pushing themselves…so a bit relieved that all can do their job with more ease now. #Jawan #7thSeptember2023 https://t.co/i3FH17r7q2

— Shah Rukh Khan (@iamsrk) May 6, 2023
Social media users expressed their excitement and eagerness for the release of Jawan as they flooded social media with their reactions. One fan expressed that Shah Rukh Khan is the only one who can break his own records of Pathaan with Jawan. Another user stated that another historical all-time blockbuster is loading, while the next one added that they can't keep calm.
One excited individual exclaimed that "All box office records will be broken by this movie." Another person confidently stated that "This movie will break Pathaan's record, mark my words." Meanwhile, one user praised the special effects, saying "The VFX is on another level."
Click here for the latest news from Bollywood, Hollywood, South Film Industry, Bhojpuri and TV world… Click here to join the Facebook Page, Twitter Page, YouTube page and Instagram of Bollywood Mascot !