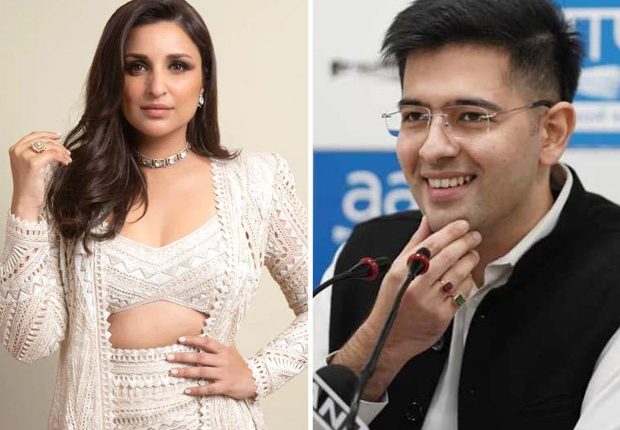 Bollywood News: Parineeti Chopra Sparks Engagement Rumors with Fancy Ring on Dinner Date with Raghav Chadha
Parineeti Chopra and Raghav Chadha were spotted stepping out of a restaurant in the city after a dinner date, looking stylish and chic.
Bollywood News: Parineeti Chopra and Raghav Chadha have been making news for their rumored relationship, but neither of them has confirmed the speculation. However, their public displays of affection seem to speak volumes. In March of this year, they were first spotted out and about on lunch and dinner dates in the city. Recently, the couple was seen leaving a restaurant after a romantic dinner date, where Parineeti was seen wearing a silver ring, adding fuel to the fire of engagement rumors.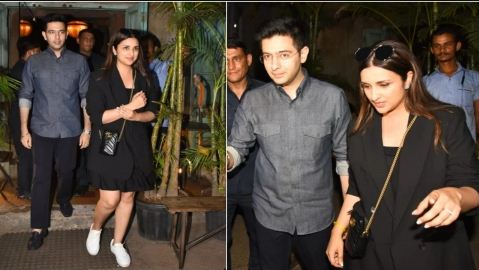 Parineeti Chopra and Raghav Chadha spotted post dinner date
Parineeti Chopra and Raghav Chadha were captured in videos after their dinner date. Parineeti donned a black outfit with white sneakers, while Raghav wore a grey shirt and black pants. The paparazzi questioned them about their wedding plans, causing Parineeti to blush. She was also spotted wearing an extravagant ring on her left hand, which she proudly displayed. The couple was joined by Parineeti's brother and as they left the restaurant, Parineeti and Raghav sat together in the back seat, while her brother took the front seat.
Bollywood News: Shah Rukh Khan Talks About Delay Of 'Jawan' And Importance Of Patience In Film Making
According to recent reports, there is speculation that the alleged couple will exchange rings on May 13 in New Delhi. Their engagement rumors first began when they made a sweet appearance together at an IPL match in Mohali stadium. During the match, Parineeti was caught leaning on Raghav's shoulder while flaunting her ring, which was captured on camera and quickly went viral on the internet. The crowd even referred to Parineeti as 'bhabhi', causing her to blush uncontrollably.