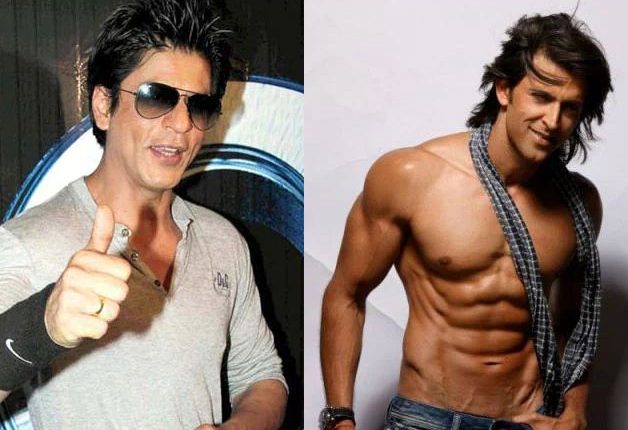 Bollywood News: Hrithik Roshan Stands with Shah Rukh Khan Against Discrimination and Labels
Hrithik Roshan Extends Support to Shah Rukh Khan Amidst Controversy over His Muslim Identity in 2015
Bollywood News: Shah Rukh Khan has frequently found himself embroiled in controversy due to statements he has made on various occasions. One such incident occurred in 2015 when SRK referred to the country as having "extreme intolerance" and asserted that he was being singled out because of his Muslim identity.
These remarks sparked widespread outrage on social media, with calls for a boycott of his films. It's worth noting that during the same year, several leading Bollywood actors returned their National Awards as a form of protest against growing intolerance in the country. However, Hrithik Roshan emerged as a supporter of the superstar, offering his backing in the midst of the controversy.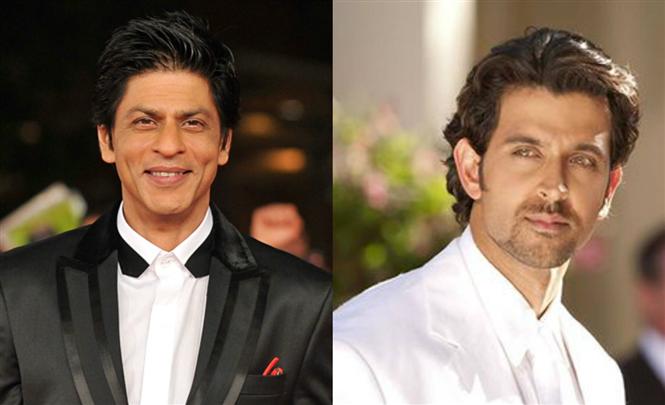 During the midst of numerous controversies, Shah Rukh Khan made a public statement acknowledging the existence of intolerance, stating, "There is intolerance, there is extreme intolerance, There is, I think, there is growing intolerance." However, his remark faced severe backlash, enraging his fans and causing widespread discontent.
In a recent resurfaced video from an event, Hrithik Roshan was confronted with a question about Shah Rukh Khan's controversial remarks. To everyone's surprise, Hrithik responded with a concise yet impactful answer, stating, "I support everybody. I am a good guy." The clip, which was shared by a Reddit user, quickly garnered attention.
Bollywood News: Urvashi Rautela Opulent Rs 190 Crore Bungalow Neighbors Yash Chopra's House
A Redditor, expressing their thoughts on the video, suggested, "With that very attitude, you should consider playing the role of a villain. Take on a character of a conman or a fraudster in a thrilling drama, brother. It will be amazing, I'm telling you. Set a subtle, Dunkirk-like soundtrack in the background. It will create a sense of terror, a sense of terror."
When hrithik was asked about the srk controversy in 2015
by u/Grocery_Extreme in BollyBlindsNGossip
Bollywood News: Urvashi Rautela Opulent Rs 190 Crore Bungalow Neighbors Yash Chopra's House
Reddit Users Laud Hrithik Roshan's Graceful Handling of Reporter's Provocation
Another Reddit user commented, expressing frustration with the reporter's approach, "These reporters with absolutely no intelligence can be incredibly annoying! She was clearly attempting to ignite further controversy from an existing one. Hrithik handled the situation admirably. By the way, it's eerie to think that what was feared back then during this incident has now escalated during Pathaan promotions. These are truly unsettling times."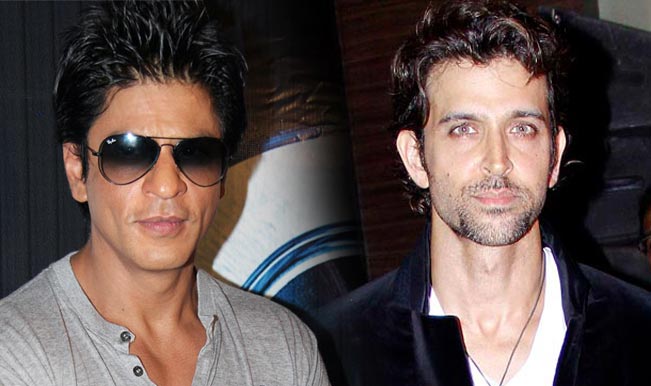 A third user shared their sentiment, stating, "There is a certain quality about him that simply makes me genuinely want the best for him. He comes across as a genuinely kind individual."
Shiv Sena Supports Bollywood King SRK
Following the eruption of the controversy, Shiv Sena voiced their support for Shah Rukh Khan, emphasizing that he should not be singled out due to his Muslim identity. Sanjay Raut, speaking to PTI, stated, "This country is tolerant, and so are Muslims. Shah Rukh Khan should not be targeted solely based on his religious affiliation. Shah Rukh Khan is a superstar precisely because this country is tolerant and has never judged based on religion."
Bollywood News: Suhana Khan expressed her affection on Ananya's Post
He further expressed his opinion, saying, "Firstly, Shah Rukh Khan should not have engaged in the debate on tolerance. Secondly, among those who returned their awards, the number of Muslims is negligible. Additionally, Shah Rukh spoke about the issue quite late.
Click here for the latest news from Bollywood, Hollywood, South Film Industry, Bhojpuri and TV world… Click here to join the Facebook Page, Twitter Page, YouTube page and Instagram of Bollywood Mascot !