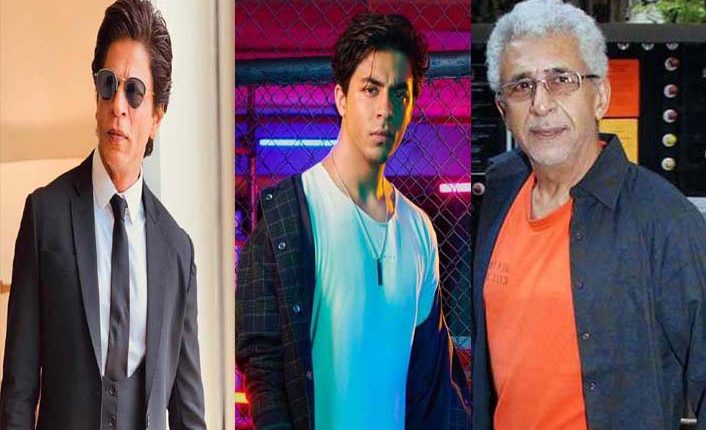 Bollywood News: Aryan Khan Arrest in Drugs Case Sends Shockwaves, Claiming a Message from Naseeruddin Shah
Naseeruddin Shah Criticizes Bollywood's Silence on Critical Matters, Cites Aryan Khan's Drugs Case
Bollywood News: Renowned actor Naseeruddin Shah recently expressed his concerns about several pressing matters, including the reluctance of celebrities to voice their opinions on important topics. He specifically highlighted the arrest of Aryan Khan, son of Bollywood superstar Shah Rukh Khan, and characterized it as a powerful message. However, Shah justified the prevailing silence, attributing it to a chilling atmosphere that surrounds him. Furthermore, he candidly admitted his apprehensions about the future of the country, expressing genuine fear.
Naseeruddin Shah Criticizing BJP-led Government
Shah has consistently been an outspoken critic of the government led by the Bharatiya Janata Party (BJP) and strongly believes that the nation is regressing, causing individuals to hesitate in expressing their opinions freely. As an illustration, he recounted an incident where one of his interviews stirred controversy, leading to an absurd offer being made to him: "a ticket to Pakistan with a full refund option."
Bollywood News: Dharmendra And Shabana Azmi Set To Collaborate In Their First Dharma Film, 'Rocky Aur Rani Ki Prem Kahani'
During an open conversation with PTI, Naseeruddin Shah shared his thoughts on Aryan Khan's drug case and described the arrest of the star kid as a symbolic message. He further expressed his surprise at the lack of visible and vocal support from individuals within the Hindi Film Industry. To discover his views on the current state of the industry, continue reading below.
In reference to Aryan Khan's arrest, Naseeruddin Shah expressed his belief that fear of potential personal losses and harassment prevents individuals from speaking out. He interpreted the imprisonment of young Aryan Khan as a warning, implying that if someone as influential as Shah Rukh Khan could face such consequences, anyone could be targeted. Thus, according to Shah, the message was clear: Watch out.
Naseeruddin Shah Criticizes Bollywood Silence
In case you are unfamiliar with the details, Aryan Khan, the son of Shah Rukh Khan, was arrested by NCB officer Sameer Wankhede on charges of drug consumption and possession. However, Aryan Khan was later granted bail due to lack of evidence. Despite being incarcerated for nearly a month without any proven wrongdoing, public support from celebrities remained internal, with none openly criticizing the officer involved. It is worth noting that the same officer has now been suspended on corruption charges, with allegations suggesting that he demanded a bribe of 25 crore in relation to the Aryan Khan drugs case.
Bollywood News: Ranveer Singh First Look In 'Rocky Aur Rani Ki Prem Kahaani' Leaves Fans Enthralled
Naseeruddin Shah also drew attention to the protest led by wrestlers as he highlighted the lack of proactive engagement by the Hindi film industry in addressing significant subjects. He questioned whether anyone would have the courage to make a film on the inspiring story of these accomplished girl wrestlers who have brought accolades to the nation. Shah emphasized that fear of the repercussions has consistently deterred the industry from tackling crucial issues. He further emphasized that the industry's silence on important matters is not a recent phenomenon but rather a long-standing trend.
Naseeruddin Shah Stars in Zee5's 'Taj: Reign of Revenge' Season 2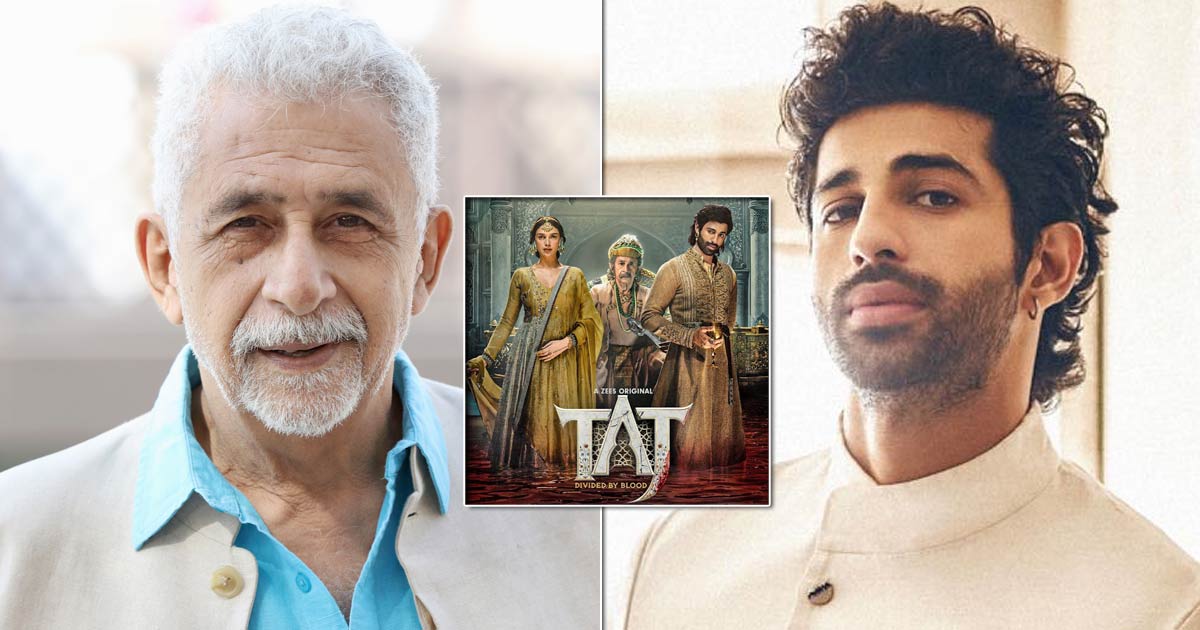 In his recent professional endeavors, Naseeruddin Shah can be witnessed in the second season of the streaming series "Taj: Reign of Revenge" available on Zee5. The show revolves around a power struggle for the throne, as Mughal prince Salim endeavors to claim it from Akbar. Noteworthy cast members include Dharmendra portraying Sheikh Salim Chishti, Naseeruddin Shah as Akbar, Aashim Gulati as Salim, Aditi Rao Hydari as Anarkali, and Sandhya Mridul as Jodha Bai.
Click here for the latest news from Bollywood, Hollywood, South Film Industry, Bhojpuri and TV world… Click here to join the Facebook Page, Twitter Page, YouTube page and Instagram of Bollywood Mascot !