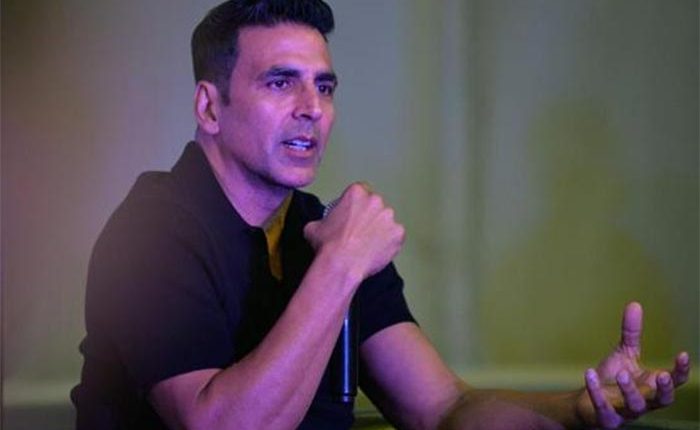 Akshay Kumar Spoke on his movie Raksha Bandhan Boycott
Akshay Kumar is making headlines these days for his upcoming film 'Raksha Bandhan.' The film has caused quite a stir. A controversy has erupted over 'Raksha Bandhan,' and there is now a call to boycott it. #BoycottRakshaBandhan is a popular hashtag on social media. In such a situation, Akshay Kumar has now responded appropriately to the haters. According to Khiladi Kumar, films help India's economy, so this should not be done with them.
This is something Akshay Kumar said.
Akshay Kumar was recently in Kolkata promoting his upcoming film 'Raksha Bandhan.' During this time, he addressed the 'Boycott Raksha Bandhan' trend. He claimed that India is a free country in which anyone can do whatever they want. According to Akshay Kumar, "As I previously stated, India is a free country where anyone can do whatever they want, but all of this benefits the Indian economy. We are all on the verge of becoming the largest and greatest country on the planet. I ask that trolls and the media not get involved."
He's promoting the movie.
Before the film's release on Friday, August 11, Akshay Kumar is touring the country promoting it. Following Kolkata, the actor and his team, which included Sadia Khatib, Smriti Srikkanth, Deepika Khanna, and Sahajmeen Kaur, travelled to Lucknow and will now travel to Delhi. Akshay shared on social media that team Raksha Bandhan had left for Kolkata, Lucknow, and Delhi. To be honest, filmmaking is a simple task, but promotions endanger the lives of children (has been difficult).
The story of a brother and sister is told in the film.
This film is directed by Aanand L Rai, who has previously worked on films such as 'Raanjhanaa,' 'Tanu Weds Manu,' and 'Tanu Weds Manu Returns.' 'Raksha Bandhan' depicts the sacred relationship between a brother and a sister. Akshay is portraying Lala Kedarnath, who has four sisters. This film also stars Bhumi Pednekar.