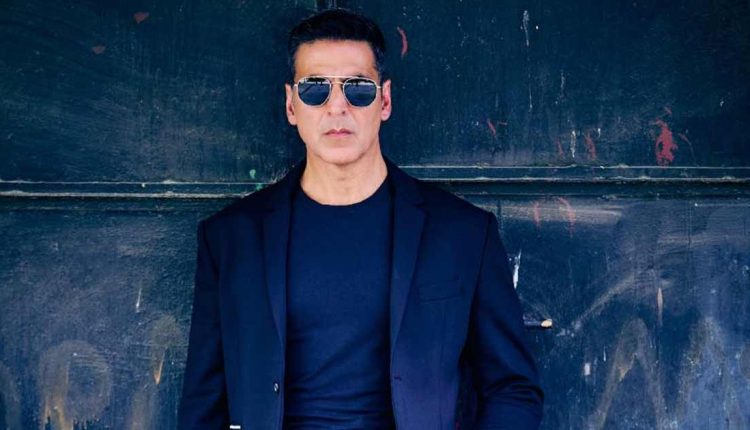 Akshay Kumar: A Nationalist Beyond Religious Boundaries
Bollywood superstar Akshay Kumar has always been an advocate for unity and nationalism, transcending religious boundaries. In a time when debates about renaming India to Bharat were rife, Akshay Kumar's stance on being a nationalist became evident.
Amid the discussions surrounding the renaming of India, Akshay Kumar exhibited his support by changing the title of his upcoming film to "Mission Raniganj: The Great Bharat Rescue." This move reflected his commitment to the idea of a united and culturally rich nation.
Akshay Kumar has consistently chosen roles and projects that align with his belief in nationalism. His 2021 film, "Sooryavanshi," featured a dialogue that emphasized his stance, stating that he doesn't subscribe to any particular religion but identifies solely as an Indian. In an interview with PTI, he reinforced this viewpoint, saying, "I don't believe in any religion. I only believe in being Indian, and that is what the film also shows. The idea of being an Indian and not about being a Parsi or a Hindu or a Muslim, we haven't looked at it on the basis of religion."
The actor clarified that his intent was never to vilify any religion through his films. He highlighted that movies often depict characters with both positive and negative attributes, leaving it to the audience to discern the broader message.
Despite controversies and debates surrounding his citizenship, with claims of him holding Canadian citizenship, Akshay Kumar silenced critics by revealing proof of his Indian citizenship on Independence Day.
Throughout his career, Akshay Kumar has consistently embraced roles and projects that reflect his unwavering commitment to Indian unity and his belief in being a proud Indian. His actions and statements have positioned him as a prominent advocate for nationalism and a symbol of unity in the Indian film industry.
Click here for the latest news from Bollywood, Hollywood, South Film Industry, Bhojpuri and TV world… Click here to join the Facebook Page, Twitter Page, YouTube page and Instagram of Bollywood Mascot !