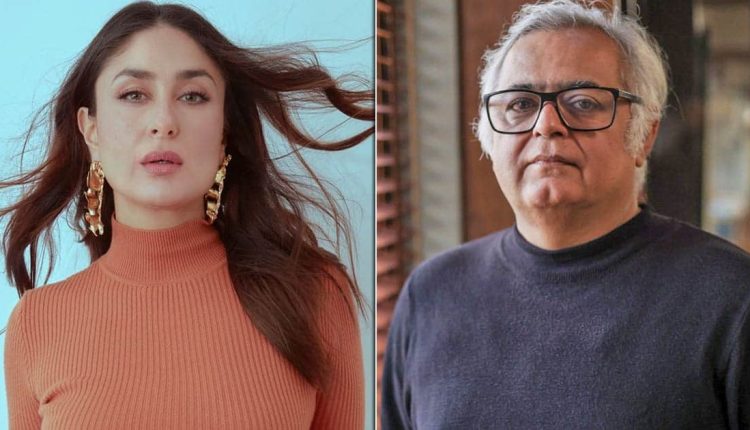 Kareena Kapoor Khan Impresses Director Hansal Mehta with Her Performance in The Buckingham Murders
Bollywood Mascot: Kareena Kapoor Khan, known for her exceptional acting prowess and charismatic on-screen presence, is once again set to leave audiences in awe with her upcoming film, "The Buckingham Murders." Directed by Hansal Mehta, the movie is generating buzz for Kareena's remarkable performance.
In a recent interview, Hansal Mehta shared his experience of working with Kareena Kapoor Khan on the film. He emphasized that Kareena approached her role in the movie with dedication and professionalism, much like any other talented actor he has collaborated with in his career.
Mehta remarked, "I worked with her like any other actor, like all the wonderful actors I've worked with in my life. Kareena worked exactly that way. There was nothing that was screaming at me except when she would be mobbed by people, but she worked so passionately and diligently."
"The Buckingham Murders" is set to premiere at the BFI London Film Festival in October 2023, and Hansal Mehta couldn't be prouder of the film's achievement. It is one of only three Indian films selected for the festival, and the festival's website has described Kareena Kapoor Khan's performance as a "career-best."
Hansal Mehta continued to sing praises of Kareena's dedication, saying, "She has actually gone out of her comfort zone, out of her image, to play this character who is dealing with grief. Itna achha kaam kiya hai, and I just hope people recognize her for the actor she is."
Kareena Kapoor Khan, known for her versatility and ability to bring depth to her characters, has consistently delivered memorable performances throughout her career. With "The Buckingham Murders," it appears that she is all set to once again showcase her acting prowess and win hearts worldwide.
As fans eagerly await the film's premiere at the BFI London Film Festival, Kareena Kapoor Khan's dedication to her craft and Hansal Mehta's admiration for her talent continue to build anticipation for what promises to be an exceptional cinematic experience.
Click here for the latest news from Bollywood, Hollywood, South Film Industry, Bhojpuri and TV world… Click here to join the Facebook Page, Twitter Page, YouTube page and Instagram of Bollywood Mascot !