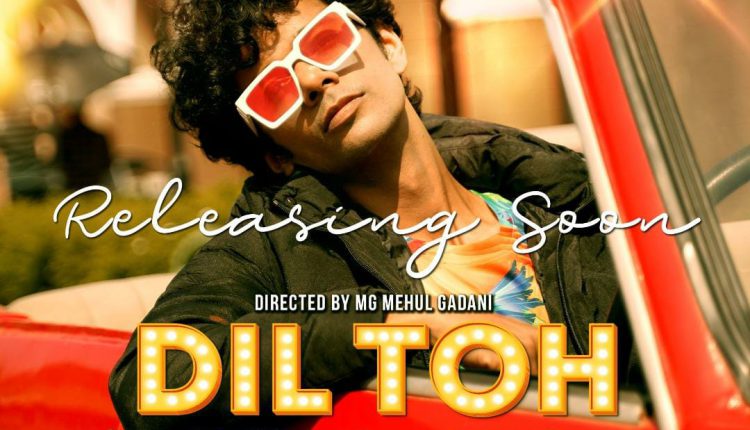 Akash Vadhel New song Dil Toh Aisa Hai Poster is out
Actor Akash Vadhel turns producer for his upcoming Song Dil toh Aisa Hai. The actor talks what made him to get associated with the song and then being a producer, actor reveal the story said, it wasn't easy as it looks like there were many nightmare and finally it's releasing.
I heard the song in lockdown, and then I thought let's do it but since because of lockdown we wasn't getting any Producer so finally I only ended up being a producer for my song. Not just this while shooting we shot it in pandemic and finished the whole song in a day which was again a difficult task to do but my team was supportive and we made it.
Talking about the song yes it's a loved story but not a normal one, we had a rap in it, which we assume people will like it and I feel not only audience will like it but they will connect with it. I feel so happy since the poster is out I'm getting Amazing response from the industry friends and colleagues, This is the best part of the industry where fellow friend supports you and stands for you.
Dil toh Aisa hai will make you fall in love staring me and Influencer Sejal Jain. The song is releasing on 3rd August 2021 under the banner of Zee Music Company the song is sung and Composed by Shehzad Roshan and Directed by Mehul Gadani.
After this song I have few more projects which will release soon in a months I'm under the talk with few more projects which I can't reveal now yet to be announced. But I have couple of things which will release one after one in this year itself.