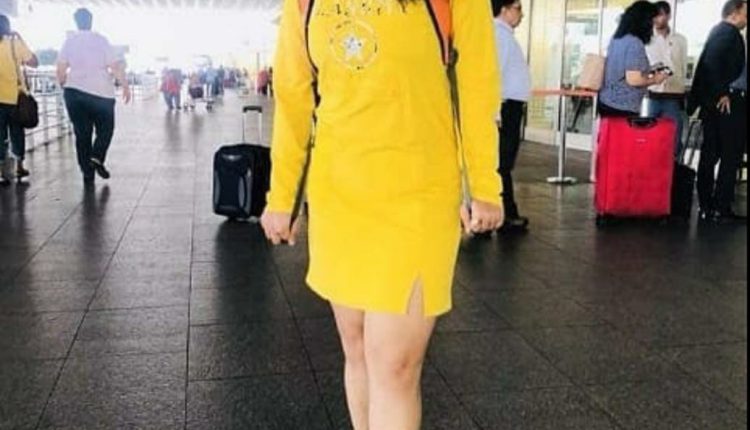 Eram Faridi Talks about Rabia International Project and her association
Your international association with Rabia international ?
Well first of all Rabiyaa International Consultants Pvt Ltd is my company which is based in India; we are working in collaboration with some overseas companies. Initially we have targeted GCC (Gulf Co-operation council) especially in Muscat, Oman as I have some of my old connections who are into the same trade in which I am into and there is a vast scope of getting & doing good business.
When and why u feel like you need to try your hands in solar energy?
There are 2 scopes behind it; first of all why not to use our natural resources for our daily living which will barely cost us anything other than technical terms and secondly if we can make something good from our mother nature itself then why not. It's all about clicking the opportunities at the right time that's what business or entrepreneurship is all about.
Why you choose Rabiyaa name? What is the reason behind it?
Rabiyaa is the name of my grandma (my naani/ my mom's mother) she was so close to me and another reason is it derives Queen Fem of Rabi.
What future you see in Rabiyaa International Consultants Pvt Ltd?
As far as future is concern we are having so many projects in pipeline overseas but until it doesn't comes to closure I think it will be too early to open my cards. Let's keep fingers crossed and hope for the best.
How close you are with Rabiyaa International Consultants Pvt Ltd?
Since I answered the same in my previous question I am too much associated with Rabiyaa as the name was of my beloved grandma and secondly this company I made is going through too much of challenges.
Where do u see Rabiyaa International Consultants Pvt Ltd in coming 5 years?
As far as our company's quality work and demand is there we are doing well. But when it comes on projections it's quite hard to answer. Since we are into business it's quite unpredictable for even next 6 months especially at the time of this pandemic we are going through. But we are doing very well. Soon we ll disclose our achievements.
What challenges and hurdle u faced when u started?
Opening a business operation in India is a big challenge itself. Specially being a women entrepreneur it's even tough; from choosing a company name to its documentation everything is tough indeed. But as there is an old saying' where there is a will there is a way" so somehow I made it by grace of god.
How you mange time and how often you visit international to keep an eye on company?
Since my company is based in India I deal with my overseas clients on calls mostly in case there is something which needs my presence I visit and clear everything. As you all are aware that because of this pandemic most of the countries have done some travel restrictions I also respect that I follow my business needs as required.
Do u have competition or competitor? What kind of competition u feel?
Competition is everywhere, there is no such place which exists without a competence; I am glad to work with a team who delivers the project or the required amount of information on time for which we exist from start to closure us deliver stuff on time. I am thankful to my team for that.
Whom you would like to thank and why? Also upcoming plans in Bollywood
There are a lot of people behind this journey but I am thankful to Mr. Mahmood Al Balushi & Mr. Ramnathan who has been a mentor for me in Muscat, supported me with ups & downs and clarified the market analysis of the GCC region. The upcoming Bollywood projects are yet to come sooner you are gonna see that in the big picture. It's always good to take such plans by surprise. Thanks you very much.