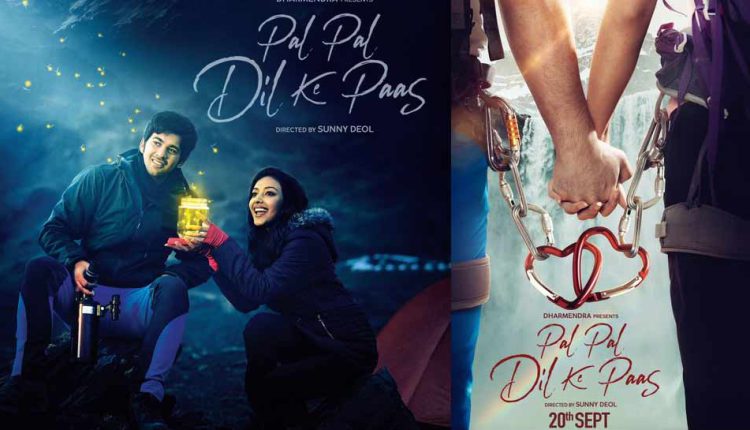 Image Source: Zee News
Pal Pal Dil Ke Pass Teaser: The teaser video of Pal Pal Dil Ke Pass starring Karan Deol, son of Sunny Deol, and Sahher Bambba is out now. The film marks the Bollywood debut of Karan Deol and Sahher Bambba. The one-minute Pal Pal Dil Ke Pass teaser showcases romance and adventure between Karan Deol and Sahher Bambba in breathtaking locales.
Sunny Deol today revealed the Pal Pal Dil Ke Pass Hai Teaser video on social media. Sharing the teaser Sunny captioned, "From their to yours, dive into the magic & adventure of first love with the teaser of #PalPalDilKePaas."
Watch Pal Pal Dil Ke Pass Teaser Video:
In a recent interview with Mumbai Mirror, Sunny Deol told that he was skeptical about whether Karan will be able to deal with the pressures of the film industry. "I remind myself that I did, so he will too. Still, given that he comes from a protective family, it's good I've directed his first film. It's important for a newcomer to be fathered and while filmmakers in our time were more approachable, the scenario has changed today," he said.
He also added, "I was the first in our generation to be launched and this film made me realize what my dad must have gone through during Betaab. Unless you become a father yourself, you can't empathize with this pain, fear and love."
Directed by Sunny Deol, the film produced by Zee Studios and Sunny Sounds P Ltd and it will hit the screens on September 20.
Stay Up to Date on Bollywood Latest News with Bollywood Mascot