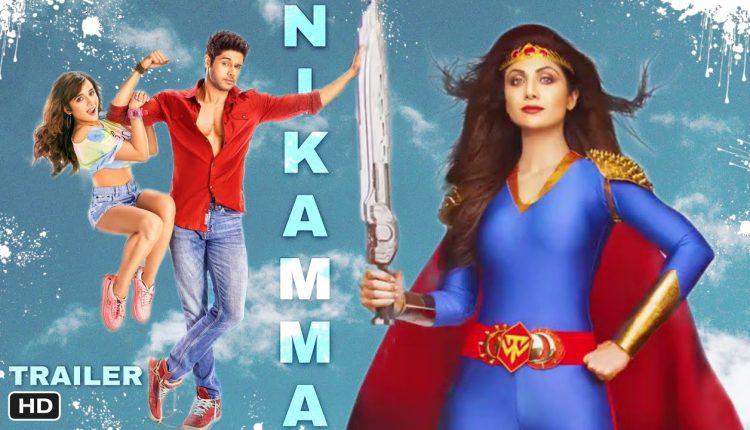 The trailer for Bollywood actress Shilpa Shetty's forthcoming film 'Nikamma,' starring Abhimanyu Dassani, has finally been published. While the trailer for this film is enjoyable, Abhimanyu Dasani's performance, the son of famous actress Bhagyashree, is much more impressive. By becoming worthless in the film, Abhimunya has won everyone's affection.
Watch Nikamma Trailer in Full HD Featuring Shilpa Shetty
At the start of the trailer, Abhimanyu is introduced as a useless character. Abhimanyu, who is having the time of his life, meets a girl with whom he falls in love. Then comes Shilpa Shetty, who transforms Nikam into a superwoman by forcing her to do a lot of work and improving her. The film's trailer is hilarious and engaging.
Cast & Crew Of the Film Nikamma
Starring: Shilpa Shetty Kundra, Abhimanyu Dassani, Shirley Setia, Samir Soni
Director: Sabbir Khan
Producers: Sony Pictures International Productions & Sabbir Khan Films
Music: Amaal Malik, Javed Mohsin, Vipin Patwa, Gourov Dasgupta
Lyrics: Kumaar, Danish Sabri
Written by: Venu Sriram Additional Screenplay Sabbir Khan
Dialogues: Sanamjit Talwar
Cinematography: Hari K Vedantam
Production Designer: Taj & Anshita Sethia
Editor: Manan Sagar
Action: Anl Arasakumar, Sunil Rodricks
Choreography: Ganesh Acharya, Adil Shaikh
Associate Producer: Siraj Kasmani
Associate Director: Anshuman Singh
Executive Producer: Roshan Singh
Shilpa Shetty had previously provided information on social media
Silpa Shetty uploaded a post on social media the day before the trailer's release, addressing her fans about her character. Let us inform you that Shilpa Shetty portrays a superwoman in this flick. 'Now we are talking about the new brand avatar, who is the actual Avni?' Shilpa writes with a photo of herself.