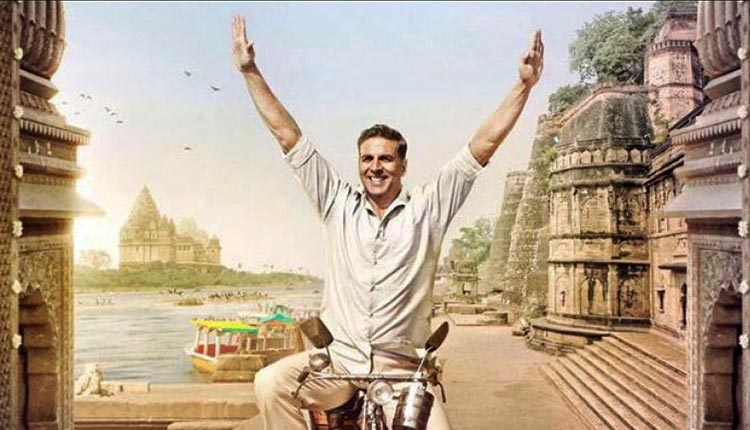 Padman Movie Review: One of the R. Balki's best film till now
Based on social issue and brilliant act by lead actors, the movie treats you with its message.
Movie: Padman
Cast: Akshay Kumar, Radhika Apte, Sonam Kapoor
Director: R. Balki
Release Date: 09/02/2018
R.Balki, who previously directed films such as Cheeni Kum, Pa, Shamitabh, Ki and Ka, has come back with Padman starring Akshay Kumar, Radhika Apte and Sonam Kapoor. The film deals with the issues related to menstrual hygiene. The film based on the life of Arunachalam Muruganantham, which is known all over the world as Padman. The film was earlier scheduled for 25 January. However, Akshay Kumar shifted Padman release to 9 February, and allow Padmaavat to get the solo release.
Story
Lakshmikant Chauhan (Akshay Kumar), who lives in Maheshwar, married to Gayatri (Radhika Apte). After marrying Gayatri (Radhika Apte), Laxmikant knows that, during the period, his wife uses dirty clothes, and she has to stay out of the house for five days. He concerned about his wife's menstrual hygiene, and start his journey to make sanitary pads for his wife, sister and mother. However, his family leaves her and considering it wrong and dirty. After that, he moves from the village to find efficient and cheap ways to make Sanitary Pads, where he meets Pari (Sonam Kapoor), a school teacher, who supports Lakshmikant on a journey that will end in a stirring appearance at the UN.
Acting
Akshay Kumar once again delivers a brave performance in the role of Lakshmikant. He fits into every kind of character. Baby, Airlift and Toilet: Ek Prem Katha are a good example. Sonam Kapoor has a small role, and she did her best for her character as a Pari. Radhika Apte is the perfect choice for Gayatri role. No one could play this character better than her.
Padman is a different film from R.Balki's previous films. The film has been considered one of the R.Balki's best film till now. The first half explains how Lakshmikant makes cheap sanitary pads and how people in his village misunderstood his work. But the second part of the film takes the film to the level that it was expected from, especially when Akshay Kumar gives a speech in UN.
Verdict
Based on social issue and brilliant act by lead actors, the movie treats you with its message. Bollywood Mascot gives 4 stars out 5 to Padman.