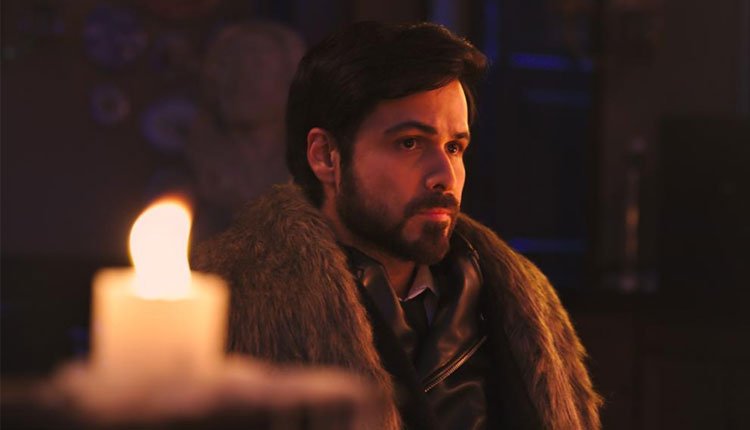 Check Out Emraan Hashmi First Look From Chehre
After Amitabh Bachchan first look, the makers of thriller Vigilante movie Chehre are out with a stunning and intriguing first look of Emraan Hahsmi from the film.
Chehre is a thriller-vigilante film directed by Rumi Jaffery and produced by Anand Pandit under the banners of Anand Pandit Motion Pictures and Saraswati Entertainment Private Limited.
The film features Amitabh Bachchan and Emraan Hashmi in the lead roles. Bachchan will be playing the role of a lawyer, while Hashmi will play the role of a business tycoon.
Emraan Hahsmi just took to his social media and dropped his first look from the film. He captioned it, "लाख लगादे ज़माना उजालों पे पेहरे, शमा से भी होते हैं रोशन चेहरे – रूमी जाफ़री…@srbachchan #RumiJaffery @anandpandit63 @annukapoor_ @tweet2rhea @kriti_official @siddhanthkapoor #RaghubirYadav @apmpictures #SaraswatiFilms #Chehre #EmraanInChehre #WrapUpChehre #APMP"
In the first look, Emraan Hashmi is sitting in chair with an intense and grim expression on his face. Sporting a fur coat, the actor looks stunning and dapper.
The film was announced on 11 April 2019, by Amitabh Bachchan on his Instagram account, sharing a picture of himself along with Emraan Hashmi, Rumi Jaffery and Anand Pandit.
The film also stars Kriti Kharbanda, Annu Kapoor, Raghubir Yadav, Dhritiman Chatterjee, Siddhanth Kapoor and Rhea Chakraborty in leading roles. The film is scheduled for release on 21 February 2020.