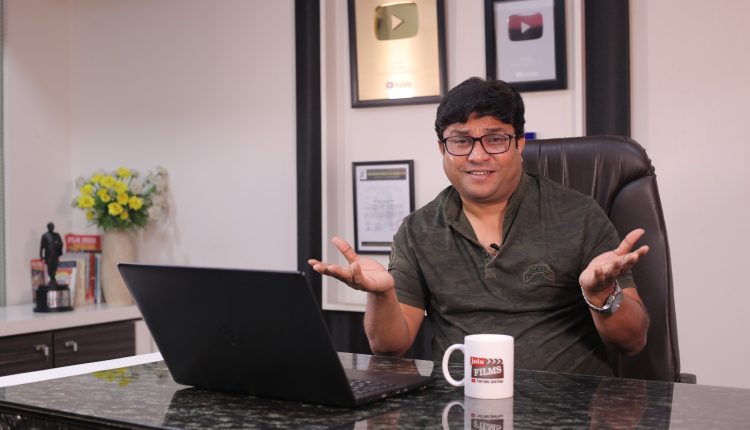 Unleash Your Bollywood Potential with JoinFilms Academy and Award-Winning Acting Mentor Virendra Rathore
If you've ever dreamt of becoming an actor or filmmaker in the glamorous world of Bollywood, JoinFilms Academy is here to turn your dreams into reality. Led by the acclaimed mentor Virendra Rathore, this practical acting academy based in Mumbai has become a beacon of hope for aspiring individuals. With their popular YouTube channel and a wealth of industry knowledge, JoinFilms Academy provides expert guidance and inspiration to help you kickstart your journey in the film industry.
JoinFilms Academy's YouTube channel is a treasure trove of valuable information. Virendra Rathore, an award-winning acting mentor and best-selling author, shares his expertise, acting techniques, and insider tips to help aspiring actors excel. Through easy-to-understand tutorials and practical advice, he guides you on how to refine your acting skills, master auditions, and make a lasting impression in the competitive world of Bollywood.
One of the highlights of JoinFilms Academy's YouTube channel is the inspiring celebrity interviews. Established actors, directors, and other industry professionals share their personal experiences and insights, providing you with a glimpse into the realities of the film industry. By listening to their stories and learning from their journeys, you gain a deeper understanding of the challenges and triumphs they faced along the way.
JoinFilms Academy's YouTube channel also offers engaging film reviews. These reviews not only give you an idea of the latest Bollywood releases but also provide an analysis of performances and storytelling techniques. It's a great way to expand your understanding of the art of filmmaking and develop a critical eye for cinema.
Beyond their YouTube channel, JoinFilms Academy's website (www.joinfilms.academy) opens doors to exciting opportunities. The academy offers various courses and programs designed to hone your acting and filmmaking skills. With a focus on practical learning, industry connections, and career guidance, JoinFilms Academy equips you with the tools you need to succeed in the film industry.
JoinFilms Academy is a game-changer for aspiring actors and filmmakers. With their YouTube channel and expert mentorship, they provide accessible and valuable resources to help you embark on your Bollywood journey. Whether you're looking for acting tips, industry insights, or a platform to showcase your talent, JoinFilms Academy is the pathway to your success in the world of Bollywood. So, why wait? Step into the limelight and let JoinFilms Academy guide you towards your dreams.
Click here for the latest news from Bollywood, Hollywood, South Film Industry, Bhojpuri and TV world… Click here to join the Facebook Page, Twitter Page, YouTube page and Instagram of Bollywood Mascot !