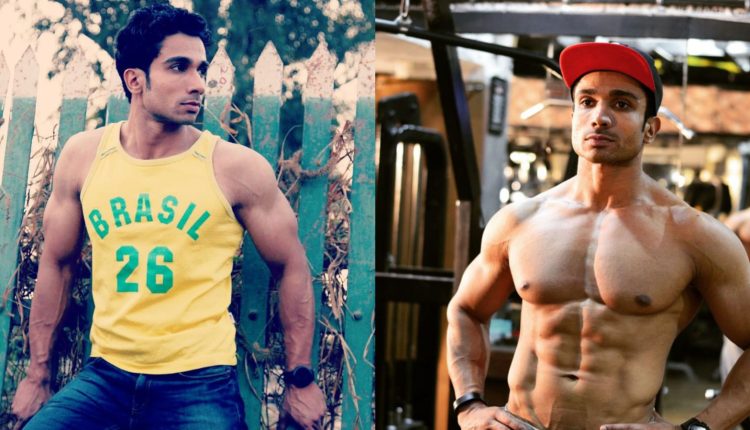 The Exceptional Journey of Vaibhav Chauhan – Fitness Trainer
Vaibhav Chauhan is not just a fitness consultant; he is a living testament to the power of resilience and the pursuit of a fulfilling life. Born in Delhi on September 5th, 1984, Vaibhav Chauhan started his professional journey as a software engineer, accumulating 15 years of experience, including a year in the United States. He has worked with renowned international clients such as T-Mobile, AT&T, and Amazon, showcasing his skills and expertise in the tech industry.
However, it was a life-altering incident on October 24th, 2004, that reshaped Vaibhav Chauhan's perspective and redirected his path. While riding his bike on his way to computer classes, he was involved in a severe accident with a reckless blue line bus in Delhi. Despite the immense pain and challenges he faced, Vaibhav Chauhan's fighting spirit and determination never wavered.
The accident left Vaibhav Chauhan with a fractured shoulder and severe damage to his left leg, causing a loss of muscle from his thigh to his calves. With incredible strength and the support of medical professionals, Vaibhav Chauhan underwent three skin grafting surgeries, requiring multiple blood and plasma transfusions. It took a year of bed rest and four years of relentless effort to fully recover, but he emerged stronger and more resilient than ever.
Realizing the fragility and preciousness of life, Vaibhav Chauhan made a conscious decision to embrace every moment and pursue his passions. He fell in love, married a beautiful woman after five years of courtship, and they now have an adorable 17-month-old son. Vaibhav Chauhan embarked on a series of thrilling adventures, including skydiving, bungee jumping, scuba diving, and white-water river rafting. He found solace in the simple pleasures of life and discovered a passion for fitness and staying in shape.
In addition to his physical accomplishments, Vaibhav Chauhan also taught himself photography through online resources, honing his skills and capturing the beauty of the world around him. Together with his wife, he has traveled to three countries and plans to continue exploring the world with their son by their side.
Vaibhav Chauhan's story is a testament to the transformative power of resilience, determination, and embracing life's opportunities. Despite his visible leg injury, he chooses not to be ashamed but instead covers it up to prevent others from being alarmed. His focus has shifted from the allure of clubs to cherishing precious moments with his family.
Vaibhav Chauhan's journey is a reminder to us all that life is indeed short and unpredictable. It encourages us to make the most of each day, embrace our passions, and find happiness in the simplest of things. Through his remarkable resilience and zest for life, Vaibhav Chauhan continues to inspire and motivate others to overcome adversity and live life to the fullest.
Click here for the latest news from Bollywood, Hollywood, South Film Industry, Bhojpuri and TV world… Click here to join the Facebook Page, Twitter Page, YouTube page and Instagram of Bollywood Mascot !