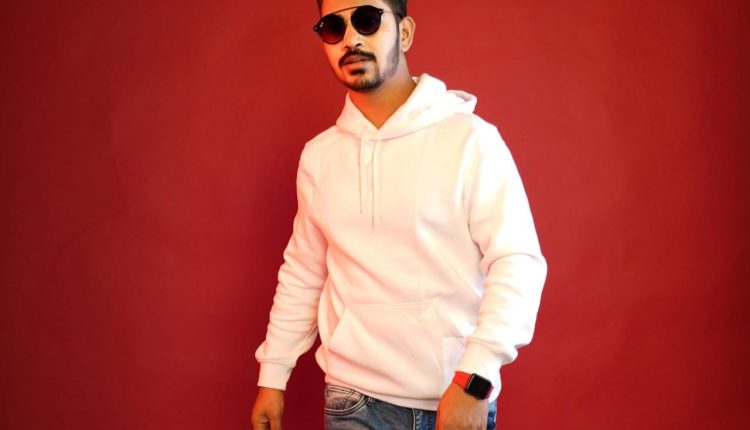 The debutant star of 2022, Navnath Chikhale
With 43,000 Instagram reels and 2.3 million views on YouTube, Navnath Chikhale is riding the tide of success as an actor and lyricist. His debut musical single, "Girlfriend nahi mujhe biwi chahiye", has topped the charts with humming music and meaningful lyrics. The amazing thing is that Navnath didn't have any media connections or a godfather to help launch him. He has worked with all the necessary factors on his own to provide music fans with a fantastic composition with a hummable melody. Music director Teenu Arora has added his allure to the music.
Working with full-scale enthusiasm, Navnath is on the verge of releasing a couple of music videos in the coming month. He writes his own songs and puts his ideas from life and the world into them to give them a meaningful stance. Navnath's co-stars Roselyn Dsouza and Priti Tupe from "Girlfriend nahi mujhe biwi chahiye," have been inspiringly supportive when it comes to his ideas.
Navnath enjoys riding his bike and is a big fan of the outdoors. His friends join him on his riding adventures because they are exciting and fun. The group travels to faraway places while rotating on wheels. Navnath claims, "I get peace and inspiration on the move." "Yes, travel has taught me a lot."
Suresh Chikhale, Navnath's father, being a farmer has a disciplined routine, cultivating good habits in Navnath. He had an impact on Navnath, and the freedom he gave him to set his own objectives helped Navnath progress in life.
Navnath's goals are vivid. His travels give him enchanting ideas, which he is keen to adapt in his writings and music. His writings on human values and connecting nature to them give him the scope to create fabulous lyrics. Born in Pune and settled in Mumbai, Navnath enjoys a life drenched in music and generating ideas.
Click here for the latest news from Bollywood, Hollywood, South Film Industry, Bhojpuri and TV world… Click here to join the Facebook Page, Twitter Page, YouTube page, and Instagram of Bollywood Mascot!