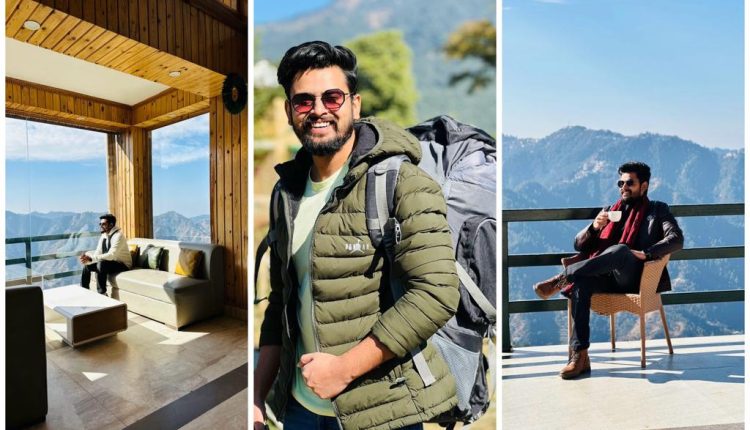 The craze of Travel Vlogging is increasing in India, influencer Ankush Goyal told the secret of Vlogging
Ankush Goyal: Social media platforms are such a huge medium in today's world in which any person's life can be turned completely at any time. The trend of travel blogger is increasing in India too, in which many Vloggers keep sharing their content through YouTube and Instagram. Whether the creator is from any place, city or country, if his content has power, then they gets love and support from the whole world. Instagram star Ankush Goyal has also proved this thing who has more than four lakh fifty thousand (450K) followers on Instagram today who actively love Ankush's content.
Who are travel influencers?
Travel influencers or travel vloggers are those who go to different places and explore their fans and followers about that place. The trend of travel vlogger is increasing in India too, in which many vloggers keep sharing their content through YouTube and Instagram.
Who is Ankush Goyal?
Diwan Chand aka Ankush Goyal is a software developer engineer who shares his travel journey on the social media platform Instagram while working in a private company. Seeing this, his followers and fans kept increasing and till date he has more than 450K followers on Instagram. Also has millions of fans on short video app Moj, and the figures are increasing day by day.
Ankush says: "Initially I started exploring places around me and gradually I started enjoying Kashmir, Himalayas, South and then I started doing international travel visits which included Dubai. People love to visit different places and that's why everyone loves our content."
According to research, a common travel vlogger can earn up to ten to twelve lakh rupees means $20K – $30K annually. Slowly its market seems to be getting bigger in India too.
Click here for the latest news from Bollywood, Hollywood, South Film Industry, Bhojpuri and TV world… Click here to join the Facebook Page, Twitter Page, YouTube page, and Instagram of Bollywood Mascot!