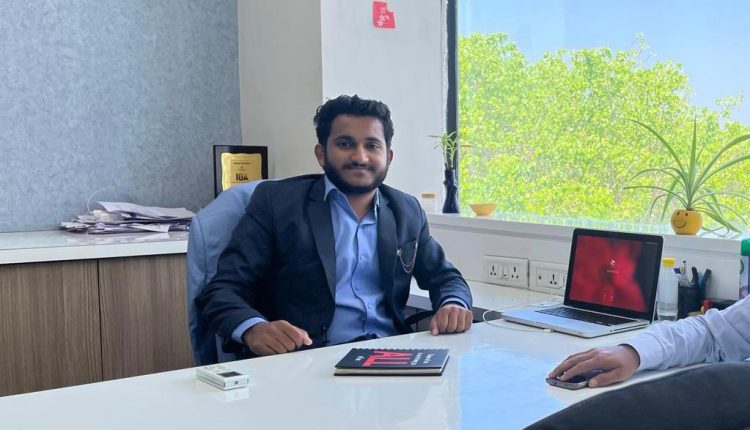 Taking the entrepreneurial space by storm is an ace professional and astute CEO, Rohit Ugale
The current golden era of generation has seen and witnessed the rise and uprising of many new inventors, entrepreneurs, firms, and industries. With latest advents, advancements, cutting-edge technologies, great products and services, the world has been rapidly growing providing umpteen number of boundless possibilities for customers and users from every nook and corner of the world. With such colossal developments happening, it has become a mandate and imperative for companies and professionals to up their efforts and come up with their A game. Delivering desired results on consistent basis has swiftly become the talk of the town. Any company not able to create results have shown to disappoint consumers at the large scale. Hence it has become further more important for entrepreneurs and companies to come up with award winning and result driving strategies to grab the attention of masses and rule the business world. We met one such multi-faceted professional who has been acing his game in the software sector and has gained mammoth momentum in the last couple of years, Rohit Ugale.
Rohit Ugale is smart businessman and talented professional hailing from Nashik, India. He is the founder and owner of SATMAT group, a one of a kind integrated firm that has been at the forefront of providing many great software services and FinTech services to an elite list of clientele across the world. Having started his venture in 2017, Rohit and SATMAT group has already achieved many awards and accolades in a short span of time. They have been spread heading their niche in many different verticals from Management, E-commerce, Google, Utilities, to Telecom, and many other. Recently Rohit was honored with International Glory Award by Sonu Sood at Goa on 28th of August. In the past 5 years, SATMAT group has grown in double digits with more than 180+ talented employees, providing software development services to more than 1.5 millions of customers around the world. They have developed more than 2500 websites and now cater to different countries and regions including Asia and Africa.
Garnering lot of love, fame, and recognition thorough his work, Rohit Ugale has emerged as one of the finest and most sought-after entrepreneurs in the country. He has scaled great heights of success and has set benchmarks for many millions to follow. Always coming up with new inventions, solutions, services and offering, Rohit's commitment towards taking the economy to next level has been phenomenal. In recent times, Rohit has come up with a new initiate of Aadhar Enabled Payment System (AEPS) in collaboration with ICICI Bank. It is a product of the National Payment Corporation of India through which thousands of people will be able to earn by participating as a Point of sale (PoS). This system will allow users to access bank accounts and perform basic transactions such as cash withdrawals, cash deposits, balance enquiry, and Aadhaar-to-Aadhaar account fund transfers. Satmat Group is also set to launch 'Elevator Accounting Solution services' for its clients in collaboration with Mr Pratik Jejurkar, who is a Chartered Accountant. The initiative will bring an ease in the accounting services for the customers.
With an objective of further spreading their wings across the globe, Rohit Ugale and SATMAT group are punching above their weight to get global recognition. We are certain of the fact that they will taste success in every endeavor. For more information, do visit his website @ https://rohitugale.com.
Click here for the latest news from Bollywood, Hollywood, South Film Industry, Bhojpuri and TV world… Click here to join the Facebook Page, Twitter Page, YouTube page, and Instagram of Bollywood Mascot!