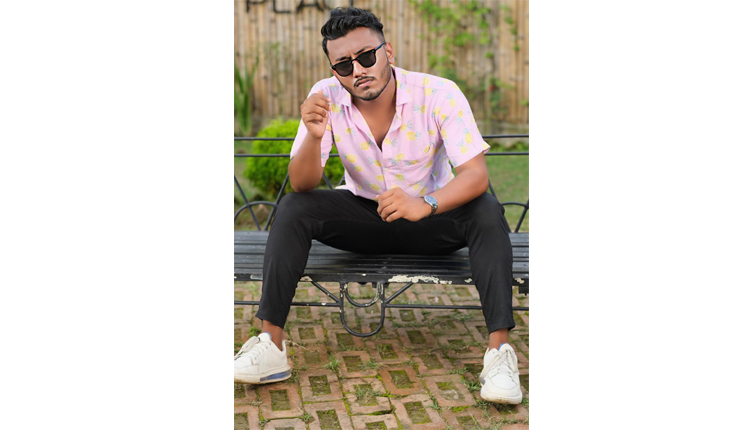 Salman Muqtadir and Afrin Xunayed worked together; they portrayed the life of youth in 'Struggle'
The small screen drama "Struggle", written by Raihan Rony and scripted and directed by Shamim Ahsan, will be coming soon. Arfin Xunayed, one of the main characters of the play, has already been in several YouTube videos, music videos, and short films. Another leading character will be the current YouTuber, social media influencer, and youth fashion style icon, Salman Muqtadir. Apart from this, the audience will also get to see Munira Mithu, Ishana Adrija, Faizia Riya, Afrin Raisa, Asma Shewly, Arjumand Ara Bakul, and many more. The play was shot by Yassin bin Aryan and edited and edited by SM Tushar.
There is a very nice song in "Struggle" that will give the audience a new surprise. The words and melody of the song were composed by Shamim Ahsan himself, and the voice is given by SM Monir. And the music is directed by Din Islam Sharuk.
At present, lower and middle-class youth are joining various marketing companies to earn their living. However, in response to the workload in these places, there is very little income! As a result, meeting the burden of daily needs is difficult! There is no limit to the difficulty of managing the family expenses and educational expenses of siblings. Under the pressure of work, it becomes difficult to give time to the lover, and the complications thereof start.
In his play "Struggle", Shamim Ahsan has beautifully portrayed these struggles of life. The two characters named Sifat and Fahim are the two young men who are stuck in the struggle. Two people continue to struggle in their lives. But in the end, one has to accept the fate of life!
The shooting of this play took place at Apan Ghar 1, Mehrab Shooting House, Uttara Diabari, Beribadh. So, audiences can easily connect to the play. Both the actors and the director think that most of the young viewers will find a match with their life in the drama. The struggle of the youth of the present time has come out very beautifully in this. As a result, the director is also hopeful that it will bring a huge change in the thinking of the audience.
Click here for the latest news from Bollywood, Hollywood, South Film Industry, Bhojpuri and TV world… Click here to join the Facebook Page, Twitter Page, YouTube page and Instagram of Bollywood Mascot !