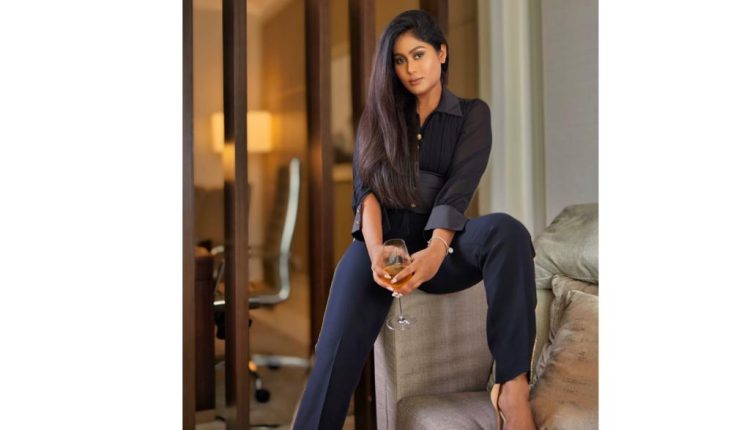 Priyanka Chopra is my role model says model and actress Neha Shastri while putting the light on the latest fashion trends
Neha Shastri: There has been a lot of changes in fashion and fashion industry after the pandemic. The Covid-19 may have brought a lot of gloominess and irresistible lonely moods but currently the people have huge upward swing in their moods and they are excavating it through fashion. Post pandemic many fashion designers and influencers have adopted the fashion according to their mood. Inspired by Priyanka Chopra, model and actress Neha shastri explains the latest fashion trends and the changes it saw after the pandemic.
Neha Shastri is a fashion influencer and an achiever. She is a resident of Mumbai and presently based in Dubai. Being a fashion connoisseur she is always engaged with the latest fashion trends and share it to her fans so as to set the new trends. Asking about the latest fashion changes she quoted, "We all know in the post pandemic world Dubai gained its popularity as the newest fashion capital. There have been a lot of changes that we see. As the pandemic has thought us to love ourself therefore selecting the wardrobe according to the mood that makes you happy is the latest trend. As the covid-19 has impacted a lot of people psychologically hence to increase the self-happiness and to boost the confidence it is important to choose new colours and to outset your mood according to it."
The latest trends that Neha Shastri explained while conversation are happy colours such as sunflower yellow, bold marigold, soft butterscotch hues and mixing them with contrasting shades. Flowers are always the symbol of happiness and joy mood so glowing up your outfit with floral prints from bold to dainty with trendy cuts cheers the mood. Outfits with poofy sleeves, frilled necks, cascading hemlines with elegant and dramatic colours makes a perfect show stopper accent.
Neha Shastri
Talking about the upcoming trends she added, "Today fashion industry in Dubai as well as in India is growing very quickly. Everyday there are some new trends that walk to your wardrobe that brings in new trend. I always try to keep up with new styles and bring it in everyday so as to motivate my fans over Instagram. Currently I am looking for the winter trends and will be soon out with some new trends and patterns that you must have in your closet."
Neha shastri is a big fan of Bollywood industry and all the fashion trendsetters specially Priyanka Chopra. With her new styles and choice of pattern she is always impressed. Designs that are functional styles in combination with hi-fashion such as crushed accents, playful swirls, tie-dyes are scooping the trends that one just can't afford to miss.
No matter how the pandemic has affected the world but with the new trends and fashion influencers today many brands got the reach and platform. With the growth in the fashion industry and new trends that are enriching the mood psychologically we are already prepared to see many new trends that you can steal in for your new look and dazzling styles.
Click here for the latest news from Bollywood, Hollywood, South Film Industry, Bhojpuri and TV world… Click here to join the Facebook Page, Twitter Page, YouTube page, and Instagram of Bollywood Mascot!