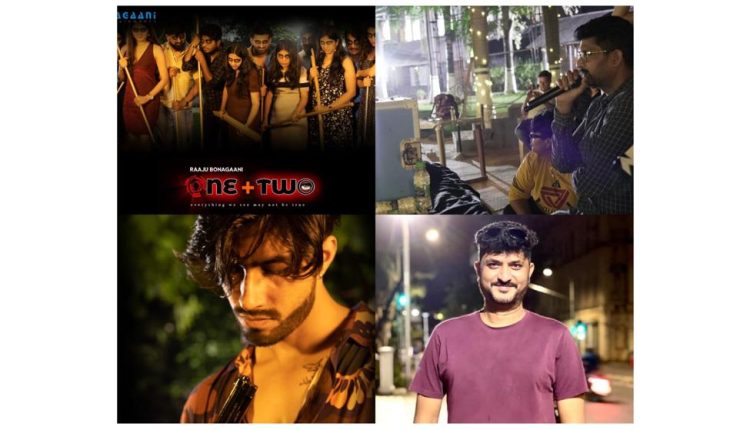 One Plus Two trailer got released; Raaju Bonagaani to debut in Bollywood Industry
The trailer for One Plus Two was released yesterday, December 9, 2022. Raaju Bonagaani is all set to release a thriller and suspenseful movie in Hindi. Raaju Bonagaani will make his directorial and producing debuts in the Bollywood industry with One Plus Two.
The entire star cast is seen in captivating roles in the movie trailer. The trailer also provides a sneak peek at every aspect of the movie that viewers may expect to witness. The movie's viewers can anticipate a small amount of fear.
Raaju Bonagaani has worked as a VFX artist on various South Indian movies. Raaju Bonagaani has significantly impacted Hindi and all South Indian language films as a VFX artist. With more than 300 films under his belt and several well-known films based on his writings, he was a pioneer in the field of visual effects.
Raaju Bonagaani contributed to One Plus Two's screenplay and story development in addition to its direction and production. The film was co-directed by him and him. The name of Raju Bonagaani's own film production firm is "Bonagaani Entertainments.
The film One Plus Two will have a big star cast. Swathi Singh Rajput, Ankus Paaras, Gareema Kapoor, Sharad Verma, and Supriya Ratnam Actors who appear in the movie include Brij Bhushanam, Neeraj Sharma, Shakthi Mishra, Astubuj Pandey, Amith Singh Prasanth, Somana Shivi, and Deepthi Guptha.
Raaju Bonagaani has previously shared several pictures of the One Plus Two cast and crew on his official Instagram account. For his work as a director, screenwriter, and creator of action special effects, and visual effects, Raaju Bonagaani is well-known in Indian film.
The movie One Plus Two was produced with a sizable technical team. On the list are Ansuman Shrivaasthavaa, who worked on the film's dialogue, as well as the line producer Mansy Pandey, the photographer Venkat Mannan, the editor Ravi Kumar Kondaveeti, and the art director Sravani Bonagaani.
It will be interesting to see if One Plus Two can find a niche in the movie market. Will it be successful or not? Only time will tell. The trailer is currently out, and the reception has been overwhelmingly positive.
Click here for the latest news from Bollywood, Hollywood, South Film Industry, Bhojpuri and TV world… Click here to join the Facebook Page, Twitter Page, YouTube page, and Instagram of Bollywood Mascot!