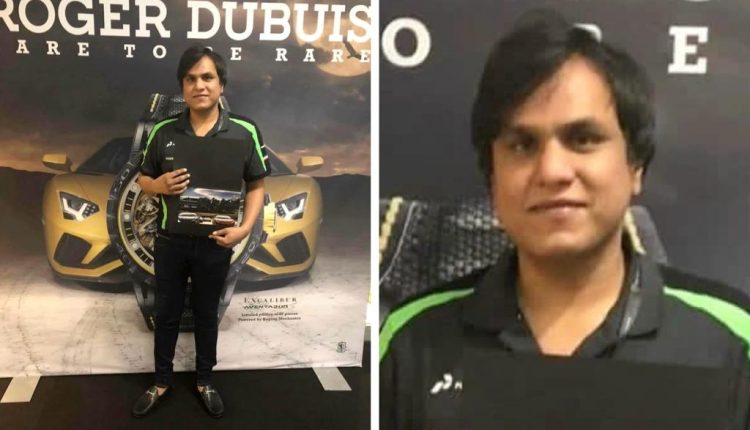 Master Of Investment – Ashish Jain
Ashish Jain born in New Delhi is the investor that most of India is looking up to currently. Born to the well-off family of Mr. Ashok Jain and Mrs. Pinki Jain, Ashish has gotten top notch education from the start. He studied at Modern Barakhamba school and completed his bachelors abroad in the prestige college of RIT Rochester. He used his family wealth and connections to became a well-known investor by investing in various companies and growing his wealth every single day.
Ashish Jain has been a source of inspiration for the public and has gained a lot of wealth through investing in profitable businesses across a variety of industries. He has interests in numbers and digits ever since he was a little boy but his interests in car racing also grew over the years. Ashish knows that this tedious task is not very sane of constantly worrying about your finances and checking up on the stock exchanges, so keeping a hobby on the side makes the journey even more enjoyable.
By attentively monitoring trends and consistently connecting his gains to the US and the national stock exchange, he makes use of his prestigious education and knowledge to overcome financial obstacles along the road. He thinks that while this horrifying struggle initially consumes a lot of your energy, once you figure out the pattern, you begin to relish the success.
Nowadays Ashish Jain even uses his time and energy to help other people reach where he is right now and advising them on their finances. He has used his power to open doors for safe investments and strategies that relieves people in trusting his sources. Ashish Jain has been an influence for a lot of investors and with that high up in his career, he does not wish to stop but in fact wishes that more people join him up there.
Click here for the latest news from Bollywood, Hollywood, South Film Industry, Bhojpuri and TV world… Click here to join the Facebook Page, Twitter Page, YouTube page, and Instagram of Bollywood Mascot!