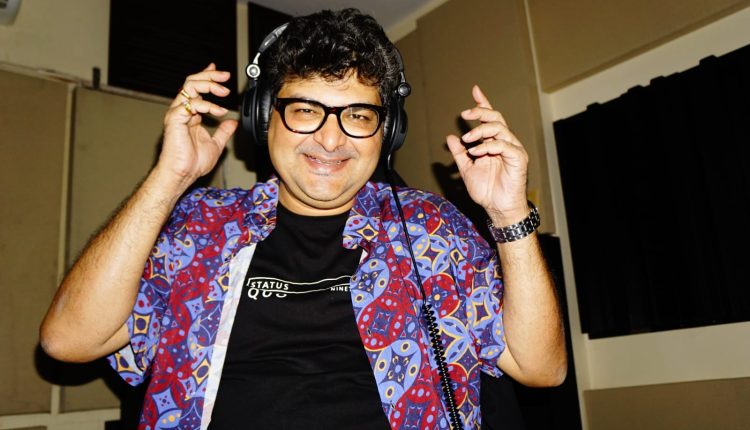 Kohinoor Mukherjee: Changing the Face of Sound Engineering in Bollywood
The Bollywood music business has long been known for its bright tunes and foot-tapping beats, which have captivated fans all over the world. Unsung heroes labour diligently behind the scenes to enhance the audio experience that goes with these wonderful tracks. Kohinoor Mukherjee, a sound and mixing engineer who has made a name for himself in the profession, is one of these talented individuals.
Kohinoor's career as a sound and music engineer has been nothing short of remarkable. He has developed his skills over 15 years, becoming a force to be reckoned within the field, with a passion for music that transcends boundaries. His clients and colleagues both laud his outstanding talent and professionalism.
Neeraj Shridhar, ace Bollywood singer, a well-known composer, expresses his admiration, saying, "Working with Kohinoor has been a game-changer for my projects." He has an inherent ability to grasp the spirit of my works and lift them to new heights with his amazing sound engineering abilities."
Similarly, Anweshaa Duttagupta, a playback vocalist, says, "Kohinoor's attention to detail is unrivalled." He has a fantastic ear for music and can turn a mediocre song into a masterpiece. I consider myself privileged to have worked on multiple projects with him."
Kohinoor's knowledge goes beyond sound engineering. He is also an accomplished musician and a mixing engineer, smoothly combining numerous parts to create a pleasant audio experience. His relentless pursuit of perfection has gained him the admiration of numerous industry heavyweights, including acclaimed music director Gaurav Dasgupta.
Kohinoor has made important contributions to the Bollywood music business as a whole, in addition to his individual accomplishments. His collaborations with renowned composers, singers, and musicians such as Pritam, Arijit Singh, Shaan , Gaurav Dasgupta, Javed Ali, Sonu Nigam, Shreya Ghoshal ,Sunidhi Chauhan, Antara Mitra ,Akriti Kakkar, Neha Kakkar, Jubin Nautiyal have produced chart-topping classics that have captivated audiences of all ages. Kohinoor's dedication to excellence has set new standards for sound engineering, encouraging his contemporaries and aspiring industry professionals.
As the demand for high-quality sound continues to rise, Kohinoor Mukherjee remains at the fore, shaping Bollywood's auditory environment. His relentless dedication, along with his technical prowess, has given him a well-deserved reputation as a pioneer in the world of sound and mixing engineering.
Kohinoor Mukherjee's achievements, which include many Bollywood Movies and Albums like Kabil, Siddhat,Munna Michael, Big Bul,Pagglait,Ferrari ki Sawari, Barfi,Desi Boyz, and many more, which have left an everlasting impact in an industry that feeds on innovation and ingenuity. He continues to push the frontiers of what is possible with each project he tackles, making him an important addition to the Bollywood music business. As his journey progresses, Kohinoor will undoubtedly continue to enchant viewers with his remarkable sound engineering skills, forever changing the way we hear music in Indian cinema.
Click here for the latest news from Bollywood, Hollywood, South Film Industry, Bhojpuri and TV world… Click here to join the Facebook Page, Twitter Page, YouTube page and Instagram of Bollywood Mascot !