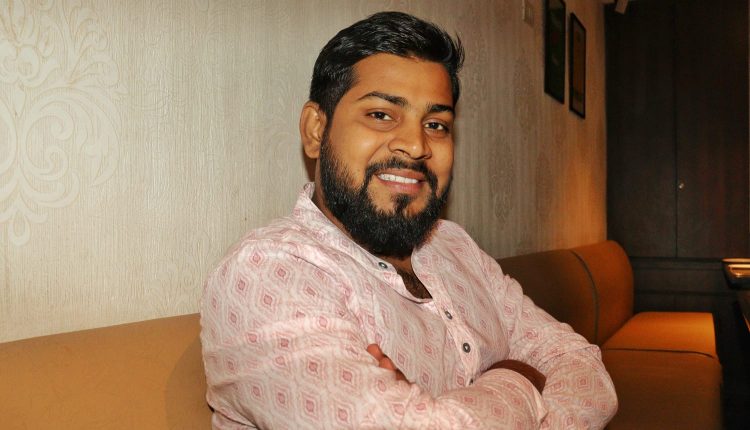 Know interesting things about Jamshedpur's famous writer Ansuman Bhagat
You must often see or hear people getting famous in sports, entertainment, political or any other field. But have you ever seen a writer from a city gaining much fame for his writing? Although there have been many great writers, but in today's busy life, young writer Ansuman Bhagat of Jamshedpur city remains in a lot of discussion due to his writings. What is the reason for this? Due to which his name also came in the category of famous writers of Jharkhand in a very short time and which are the books written by Ansuman which his readers have started liking a lot. So let us know today how Ansuman gave himself a position by adopting writing, due to which he is in the headlines today.
Every writer has his own story and his ideology is also very different than other people, on the basis of which he further tries to give something new and different among the people through his writing. There was a time when many people left their mark in literature and writing, but with the changing race, it is seen a little less than before, yet there are many such young people who still give importance to writing, one of them is Ansuman Bhagat.
A writer always tries to understand his readers what they like to read. Generally seen, readers like to read books on different topics. Like sports, entertainment, fantasy, business or politics etc. The same Ansuman Bhagat tries his best to write books on every subject in every field. While his books "Your Own Thought" are full of motivation, the same "Art of Making Side Income" attracts readers in the field of business. Whether you talk about Ansuman's book "Ek Safar Mein", which shows the truth of Bollywood TV industry based on the field of entertainment or his upcoming book "Rajneetik Gherav", Ansuman Bhagat writes on every topic. And he also got a lot of popularity with his book "Ek Safar Mein". The way he is leaving his mark among the people through his writings. There's only one reason why readers of all kinds Ansuman Bhagat's book where he is getting everything together. This is the reason that today he is making headlines among the people.
Click here for the latest Bollywood News, Hollywood News, South Film Industry, Bhojpuri and TV world… Click here to join the Facebook Page, Twitter Page, YouTube page, and Instagram of Bollywood Mascot!