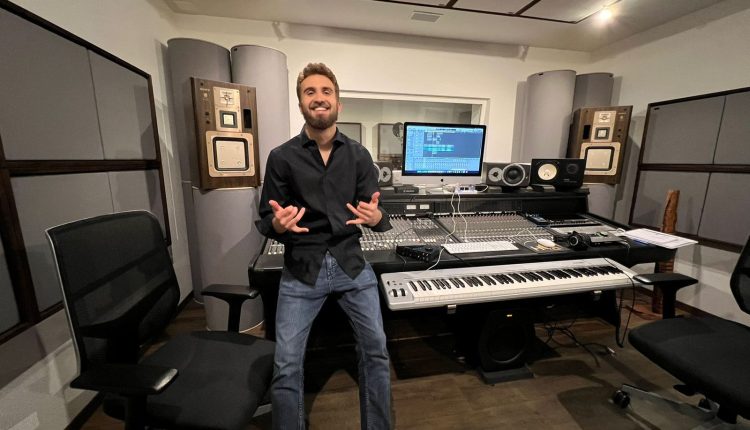 Greg new venture – Joining hands with the biggies of the German music world
Greg Crous, a well-known German musician and artist who debuted in the music industry in 2017, is gearing ready to collaborate with some of Germany's biggest stars. There have been a few indications here and there about Greg's collaboration with one of Germany's biggest female singing sensations. Although no confirmation has yet been received, the circuit is vibrating in anticipation.
"Today, when the song is made, everyone is excited, but I remember how I composed the song," Greg remarked of his path and planned ventures. This song was written while I was thinking about my parents. As a result, this song holds a special place in my heart."
When it comes to the song's video, Greg claims that it is one of a kind. "Based on the lyrics, the music video for the song is incredibly sweet." "It's our first collaboration, and it's a really cute and sweet tune," he explains. "I hope people like the song and the efforts put in by us in it," he added.
He's also planning to produce and release music with some of Switzerland's most well-known and up-and-coming artists. "I'm working on a lot of intriguing projects right now. When we talk about music, we're talking about labours of love that take their sweet time to be released. Right present, I'm working on a few of significant projects. As a musician, they hold a special place in my heart."
His musical compositions have made him famous, and admirers are eagerly awaiting his next release. In 2022, he released Night Light Gangs, a new single that swiftly soared to the top of the charts. Greg has put his heart and soul into every project he has worked on.
"I consider myself fortunate and blessed. I'm just going with the flow at the moment. It's critical to work on yourself while you're at work. I'm always learning new stuff. I'm excited to do a lot more different genres and types of music in the future. There are a few more songs on the way, and I'm excited about them," he says.
To get more updates about Greg and his upcoming projects, you can follow him on Instagram @Gregcrous.
Click here for the latest Bollywood News, Hollywood News, South Film Industry, Bhojpuri and TV world… Click here to join the Facebook Page, Twitter Page, YouTube page, and Instagram of Bollywood Mascot!