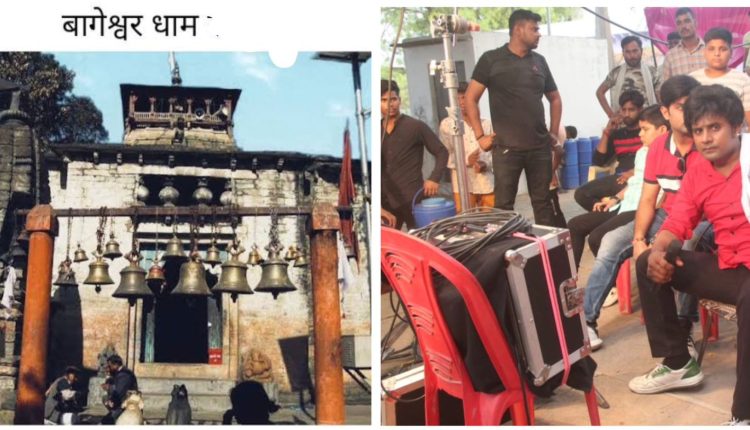 Director Abhay Pratap Singh To Make A Film On The Divinity Of Holy Bageshwar Dham
Bageshwar Dham is a holy place which is not only unique in many ways but it also holds a special place in the heart of all the Hindus in the country. Now a days, this sacred place is much talked about for various reasons, specially for its efforts to bring back the glory of Hindu religion in our country. Now, the good news is the divine powers of Bageshwar Dham will soon be showcased on the big screen like never before!
Abhay Pratap Singh is a filmmaker, who in a very short span of time, had made his mark as prolific filmmaker in the film industry. And after making several films on relevant subjects, he has now chosen to highlight the religious importance of Bageshwar Dham which is a popular and holy pilgrim site in our country. Notably, Abhay Pratap Singh is not only directing the film, but he is also the writer of this film. 'APS Pictures' will be the presenter of the film.
It is interesting to note that director Abhay Pratap Singh had chosen the title 'Bageshwar Dham' for the film and he has already registered the title officially with the same name. He also informed that the shooting of the film would commence from next month and the film will be majorly shot in various locations of Uttar Pradesh and Madhya Pradesh. The makers of the film 'Bageshwar Dham' are planning to release the film this year itself in Dassera.
Now the question is who all will be seen playing important characters in 'Bageshwar Dham'? When probed about the same, director Abhay Pratap Singh said, "For now I won't be able to answer this question as we are still in the process of finalizing the lead actors for various roles in the film. For now I can only reveal that we are in talks with some of the biggest names in the Bollywood industry and you will soon get to know about them."
Click here for the latest news from Bollywood, Hollywood, South Film Industry, Bhojpuri and TV world… Click here to join the Facebook Page, Twitter Page, YouTube page and Instagram of Bollywood Mascot !