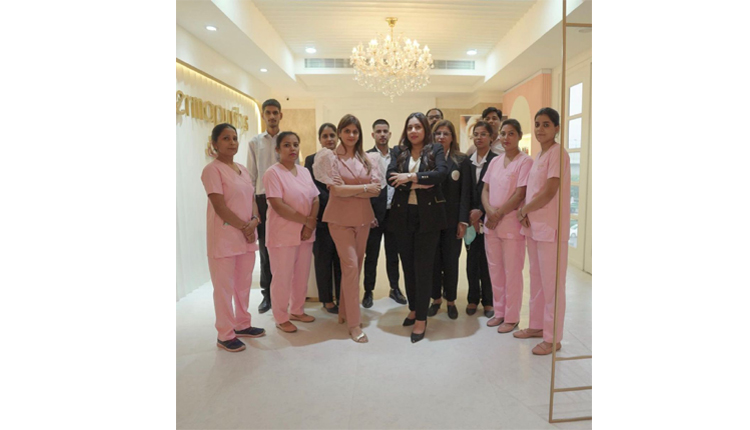 Derma Puritys is a skincare and beauty treatment center that promises to protect one from unhealthy skincare routines
A good skincare routine is essential today as it helps one's skin stay in good condition. As one's skin cells shed throughout the day, it is necessary to keep one's skin glowing and in good condition. One such center that helps maintain one's good skincare routine is Derma Puritys.
Derma Puritys is a unified skincare & haircare center that provides services for skin, hair, and body treatments using the latest technologies. It was founded in New Delhi, India. The clinic is located at Block E, Greater Kailash I, New Delhi. Derma Puritys is among the best Dermat clinics in India. The clinic came into possibility after its parent company and had its headquarters in the United States with an experience of more than eight years. They focus on high-quality beauty treatments by an expert team of skilled employees. The clinic is well-equipped with qualified consultants and skin practitioners. Derma Puritys is an honest attempt by Ms. Lalita Arya to make the life of the people more beautiful. It offers services in the field of Cosmetic Dermatology, Cosmetic Surgery, Anti-Aging, Non-surgical face-lift, Body Shaping, Hair Rejuvenation, Permanent Make-Up & Weight Management with the newest medical technologies. They aim to offer their clients a service that provides quick and long-lasting solutions so that natural beauty stays with them. They offer different treatments to maintain the skin's aesthetics and improve its texture by tackling issues like acne, acne scars, photo-aging, rosacea, melasma, cellulite, congested glands, oil glands, and deep wrinkles. Their wedding package has boomed in a while. Their organic facials provide an unbelievable glow for a few weeks. As the wedding season is coming, they have exclusive packages for brides, grooms, and their families, which will help one with hydration, a boost of antioxidants, and multivitamins through IV drip. They have been offering advanced solutions that rejuvenate all the senses of one's body and give healthy and nutritious life to the skin. Derma Puritys has a popular quote: "Cherish forever what makes you unique, cuz you're a yawn if it goes."
They believe in providing 100% customer satisfaction and focus on making their clients fully satisfied with their best services and outstanding results. They assure to solve all the skin and hair-related concerns of their clients. To learn and know more about them, get connected to them on Instagram @dermapuritys.
Click here for the latest news from Bollywood, Hollywood, South Film Industry, Bhojpuri and TV world… Click here to join the Facebook Page, Twitter Page, YouTube page, and Instagram of Bollywood Mascot!