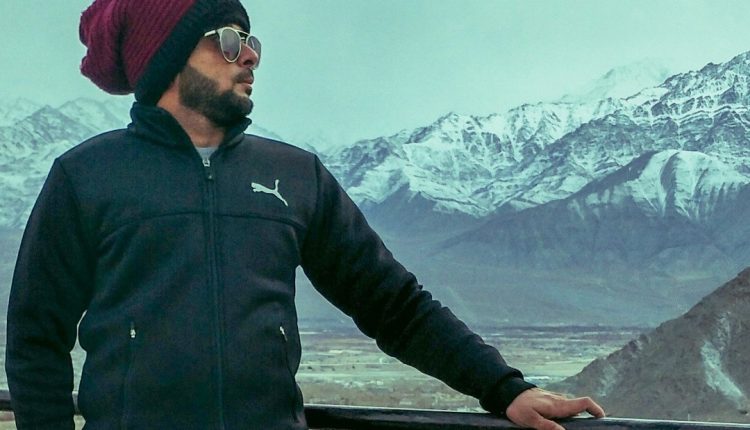 Bhargav Jariwala wishes to explore more treks to gain inspiration for his next book after captivating readers' attention with his book
Bhargav Jariwala: Being fond of something is great, but what people choose to do around the same or how they build a career around it goes ahead in defining them as success stories in their respective industries. Bhargav Jariwala was always fond of trekking and travelling to varied places, but he did this not just because he wanted to expand his physical and mental abilities but also to create more experiences that he could spread among others through his writing abilities. His debut book, You Met Me for a Reason, is about him penning his thoughts and experiences via four characters as a romantic-adventure story.
Bhargav Jariwala
Bhargav Jariwala, a native of Surat, India, has been to even lesser-known places and believes in bringing something back which can stay with him forever, as in unique experiences. With his book available on Amazon, https://www.amazon.in/gp/product/163640488X?smid=A3B47YVAXI9QAQ&psc=1&linkCode=sl1&tag=bhargavj-21&linkId=f57971b2f7522ad6102d9e9d34ff26d0&language=en_IN&ref_=as_li_ss_tl, he takes readers into the lives of four people Rihen, Naira, Aaruhi, and Karan, based on true events.
He mentions that he could write this book after gaining a myriad of experiences of being amidst the mountains and trekking. Now, after the sweet success of this book, with 2000 copies sold online worldwide in just a month, Bhargav Jariwala wishes to pack his bags again and head to a new destination to explore its scenery, its uniqueness, its vibe, and much more to return with many more experiences and start writing a new book for all his readers, waiting for him to serve them a hot-piping new story.
Bhargav Jariwala is excited to soon be among the mountains to experience nature at its best and gain enough inspiration to write a book again.
Till then, follow him on Instagram @bhargavjariwala to know more.
Click here for the latest news from Bollywood, Hollywood, South Film Industry, Bhojpuri and TV world… Click here to join the Facebook Page, Twitter Page, YouTube page and Instagram of Bollywood Mascot !