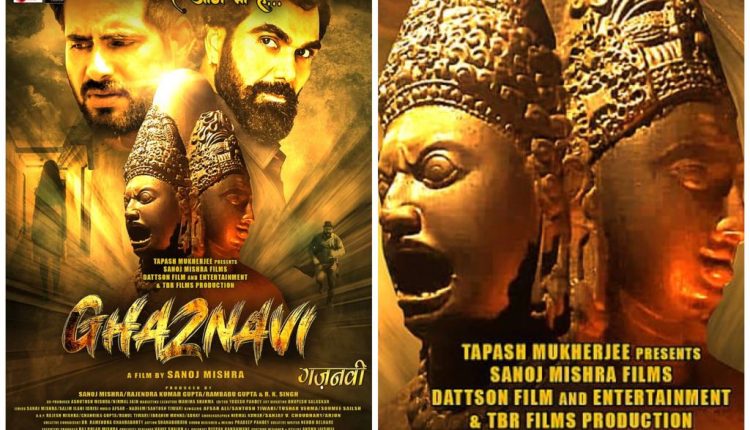 A huge crowd of audience thronged the cinema halls to watch the film 'Ghaznavi'.
Producer, writer and director Sanoj Mishra's suspense and thriller film 'Ghaznavi' was released in a grand style in theaters across the country on Friday. Significantly, as soon as the release of the film, a huge crowd of audience is turning to the theaters and as expected, the film is getting a very good response from the audience. According to film trade pundits, the shows of Shuklaganj and Movie Star Goregaon West Mumbai were houseful.
It is notable that the film 'Ghaznavi', adorned with actors from film, TV and theater, has been released in more than 400 cinema halls across the country. Ever since the release of the film's trailer, there was a lot of enthusiasm among the audience towards the film and now the release of the film has proved how eagerly the audience was waiting for the release of the film.
Rajveer Singh, Heramb Tripathi, Tanya Mishra, Aditya Roy, Deepak Sootha, Anil Anjunil, Dr. Ramendra Chakraborty, Aarti Yadav, R.K. Singh Renowned actors, Guddu Singh Kushwaha have played their respective characters very well and all of them have made the film even more visible with their excellent acting.
It is noteworthy that through this film, writer and director Sanoj Mishra has also made his debut in the field of film production. The film 'Ghaznavi' is directed by Sanoj Mishra, Rajendra Kumar Gupta, Rambabu Gupta and R. Singh,are the producer of this film. The film's presenters include Tapas Mukherjee, Adhir Dutta and Prabir Dutta.
From the writing of the film 'Ghaznavi' to direction, action, song-music, choreography, cinematography, editing, every aspect is worth watching / listening. The story of the film not only surprises the audience with its suspense-thriller element, but through all the spicy elements present in the film, the film manages to keep the audience engaged till the end, which is the biggest feature of the film.
Producer, writer and director Sanoj Mishra, who is elated with the positive response Ghaznavi is receiving from the audience right after its release, said, "We are pretty sure that Ghaznavi will be loved by the audience. From suspense-thriller to entertainment, everything is what the viewers love to watch. A lot of hard work has been done on every frame, every scene of the film which is clearly visible on the screen. No stone has been left unturned to make it the best it can be."
Click here for the latest news from Bollywood, Hollywood, South Film Industry, Bhojpuri and TV world… Click here to join the Facebook Page, Twitter Page, YouTube page and Instagram of Bollywood Mascot !