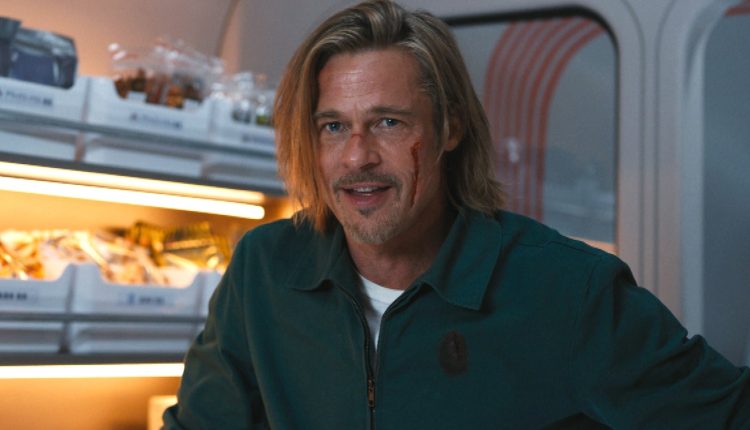 Film Bullet Train Actor Brad Pitt Expressed His Desire to Come to India soon
The new movie "Bullet Train," starring Oscar-winning actor Brad Pitt, will debut in India the week after it opens in the US. Brad Pitt is also a movie director, and three of his movies have taken home the Best Picture Oscar. Amar Ujala, Pankaj Shukla, and Brad Pitt, who adores India, engage in a private talk.
If a character is surrounded by murderers in this train, then the shooting experience must have been highly interesting? Even the name "Bullet Train" conjures up feelings of speed and thrill?
Yes. Well, during the shoot, we were shooting inside of train-coach-shaped enclosures inside of the studio. And that too frequently changes. even if only temporarily. However, it is a lot of fun when we all tour the globe together to promote this movie. It is a tremendous pleasure to have the chance to go on so many walks and get together to laugh and joke with everyone after two years.
How will "Bullet Train" the movie vary from the well-known book of the same name?
I haven't read this book yet, to be completely honest. Its author has my utmost respect, and I don't want to offend anyone by disclosing this. But I'll also make an effort to read this book as soon as I can. I chose not to read it prior to filming because I wanted to make the movie from the perspective of the filmmaker. My concentration, as well as that of those around me, is disrupted if something else is going on in my head in the meanwhile.
How was the process of making the movie "Bullet Train" with David Leach, who also directed "Deadpool 2" and "Fast and Furious: Hobbs and Shaw," which have both been popular in India?
I've known David for a very long time. We discussed the making of this movie extensively before we began production. By occupying the same seats, we also chose the remaining members of the movie cast. David has his own unique take on action movies, and I'm happy that his work has been among the most popular Hollywood productions in India.
What memories of our nation have you carried with you from your extensive travels around India?
Oh, what a lovely nation India is. From north to south and from east to west, it is always changing. There aren't many nations with such diversity. My memories of my trip to North India are still recent. I have seen such such locations where it is dark even throughout the day. The temple bells have rung, and Varanasi has had a magical experience. In all my travels throughout the world, I have never seen a location like Varanasi, and I have a very particular place in my heart for this city.
Because there is a plan to establish a bullet train here as well, people in India are also paying attention to the movie "Bullet Train." Additionally, there have been conversations about the potential for filming the "Bullet Train" sequel in India.
The only people who can provide an accurate response to this query are the film's producer and director. However, I eagerly anticipate returning to India as soon as possible. I don't know about the bullet train, but I enjoy riding in the tuktuks (rickshaws) that are available there. I'm hoping to go on this trip shortly.
What the film is In 'Bullet Train'
Bullet Train, which was directed by David Leitch, is an English translation of the Japanese book Maria Beetle by Kotaro Isaka. In the movie, a trained killer who has had enough of life sends Lady Bug to his handler's bullet train to retrieve a briefcase. There are six assassins on the train, which is travelling from Tokyo to Kyoto, to obstruct its objective. Sandra Bullock will be seen in an unique role in the movie in addition to Brad Pitt, Joey King, Aaron Taylor Johnson, Brian Terry Henry, Andrew Koji, Hiroyuki Sanada, Michael Shannon, and other actors.
Click here for the latest news from Bollywood, Hollywood, South Film Industry, Bhojpuri and TV world… Click here to join the Facebook Page, Twitter Page, YouTube page, and Instagram of Bollywood Mascot!