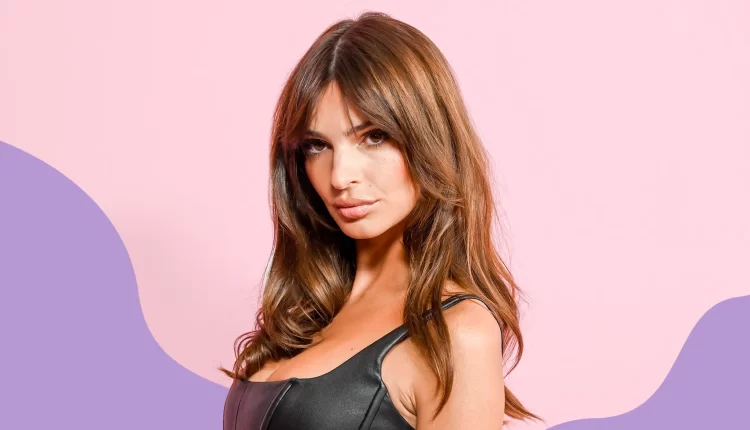 Emily Ratajkowski Opens Up About Being Single and Shares Her Honest Views on Dating
Popular model and actress Emily Ratajkowski has opened up about her current outlook on dating in a playful yet candid manner. After her divorce from Sebastian Bear-McClard in 2022, Emily, who is the mother of two-year-old Sylvester Apollo, humorously declared that she's ready to date anyone who takes her out for dinner.
In a tongue-in-cheek video shared on social media, the 32-year-old beauty hinted at her current relationship status. She added a caption to the video, saying, "Grateful this period of the healing process has passed." Emily Ratajkowski 's lighthearted approach to dating and life after divorce reflects her resilient spirit.
Shortly after filing for divorce, Emily Ratajkowski spoke to Harper's Bazaar magazine about the array of emotions she was experiencing in the wake of her breakup. She expressed feelings of anger, sadness, excitement, joy, and levity, emphasizing that every day brought a new emotional landscape. Through it all, she maintained hope that she would ultimately find her way to healing.
The 'Gone Girl' star has been candid about her fluid approach to relationships in the past. She openly expressed her interest in dating a woman and emphasized that she values a person's vibe over physical attributes, leading to spontaneous attractions.
Emily Ratajkowski recently used TikTok as a platform to show support for fellow young divorcees, commending them for breaking free from the "married fantasy." She shared her perspective that being divorced by the age of 30 can be chic, and she highlighted the liberating feeling of being in your 30s, embracing your own identity, and discovering what truly matters in life.
Emily Ratajkowski's journey through divorce and her candid take on dating offer an inspiring message of resilience, self-discovery, and the importance of embracing one's individuality, regardless of relationship status. Her open and relatable approach resonates with many who have faced similar life transitions, making her a source of inspiration for her fans and followers.
Click here for the latest news from Bollywood, Hollywood, South Film Industry, Bhojpuri and TV world… Click here to join the Facebook Page, Twitter Page, YouTube page and Instagram of Bollywood Mascot !