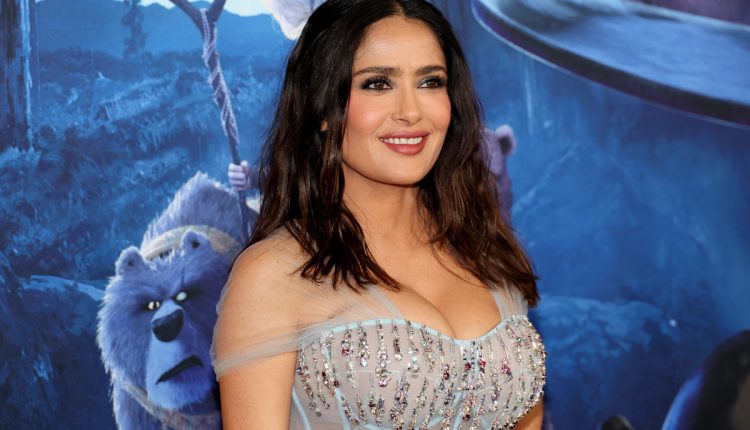 Hollywood News: At 57, Salma Hayek continues to dazzle the world with her age-defying beauty, leaving fans in awe with her recent bikini photoshoot to celebrate her birthday. The Mexican-American actress has now divulged her secret to maintaining a youthful appearance – meditation.
In an interview with 'Entertainment Tonight,' Salma Hayek shared her belief in the power of meditation: "I really believe it is. People say it's exercising. I think it's meditation. You have to find your way. For me, exercising is hard… It's really, really difficult to have the discipline to do it. But meditation is a walk in the park because it's my own form of it. You sit in a moment with yourself, that's already meditation."
Despite her busy schedule, Salma emphasized the significance of taking time for oneself. While she doesn't meditate daily, she recognizes the profound impact it has on her well-being and appearance.
Salma Hayek also touched upon her deepening friendship with fellow actress Angelina Jolie, with whom she co-starred in the 2021 Marvel hit, 'The Eternals.' Salma expressed her admiration for Angelina, saying, "Everything. She's been very enriching in my life, in so many ways – as mothers, you know. Most of all, as artists."
During an appearance on Kelly Ripa's 'Let's Talk Off Camera' podcast over the summer, Salma delved into her unique meditation practice. She explained how her meditation goes beyond relaxation, allowing her to feel the energy within herself and experience various sensations. This practice, she believes, helps maintain her vitality.
Salma Hayek humorously noted the physical consequences of neglecting her meditation routine: "When I don't do it for some time, guess what? The face starts to drop and everything starts to drop. My herniated disc, the problem in my neck, the problem in my hip, my ankles – I start breaking down."
Salma Hayek's timeless beauty and her dedication to well-being serve as an inspiration to many, proving that age is just a number, and inner peace plays a pivotal role in the quest for eternal youth.
Click here for the latest news from Bollywood, Hollywood, South Film Industry, Bhojpuri and TV world… Click here to join the Facebook Page, Twitter Page, YouTube page and Instagram of Bollywood Mascot !