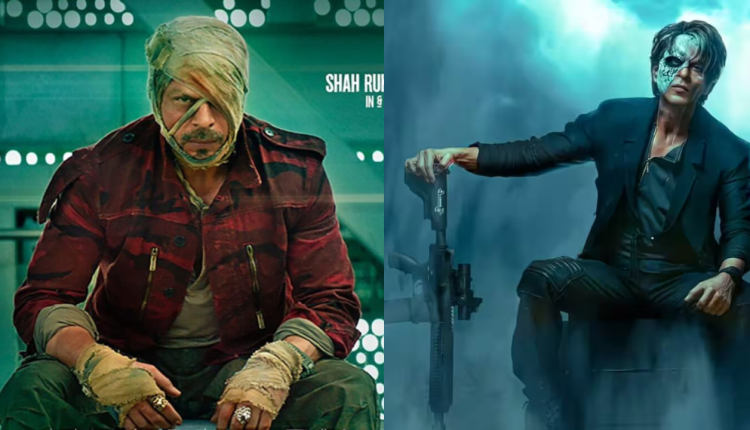 Who is the Lucky Mascot for Shah Rukh Khan in Jawan Movie, Know Here !
The endearing bond between Bollywood stars Deepika Padukone and Shah Rukh Khan continues to capture hearts and headlines as they reunite on the big screen in the latest blockbuster, 'Jawan.'
Shah Rukh Khan's Lucky Mascot
Deepika Padukone made her dazzling debut alongside the iconic Shah Rukh Khan in 'Om Shanti Om,' a film that not only marked the beginning of her career but also established their on-screen chemistry as one for the ages. As the lucky mascot for each others, Over the years, this dynamic duo has graced the silver screen together in several successful films, including 'Chennai Express,' 'Happy New Year,' and the highly anticipated 'Pathaan.'
However, it's their most recent collaboration in 'Jawan' that's stealing the spotlight. Deepika's special appearance in the film has left an indelible mark on the audience's hearts, proving her undeniable acting prowess. Her role in 'Jawan' is more than just a cameo; it holds significant value within the film, and fans simply cannot stop raving about her stellar performance and she finally proved the lucky mascot for the film.
At the 'Jawan' success meet held in Mumbai, Deepika initially displayed her characteristic humility and shyness. But it was her favorite co-star, Shah Rukh Khan, who ensured she felt at ease by warmly welcoming her onto the stage. Their camaraderie, both on and off the screen, has been a driving force behind their successful collaborations and enduring popularity among fans.
What's more, Deepika Padukone's commitment to the project shines brightly as it was revealed that she didn't charge a fee for her role in 'Jawan.' This noble gesture underscores the strength of her professional bond with Shah Rukh Khan and the project's overall importance.
While 'Pathaan' enjoyed a dream run at the box office, grossing over ₹1000 crore worldwide, 'Jawan' is now on the verge of breaching the ₹700 crore mark in worldwide gross earnings. The film, which hit theaters on September 7, has been met with overwhelming acclaim and continues to draw audiences with its compelling storyline and exceptional performances.
In the world of Bollywood, Deepika Padukone and Shah Rukh Khan remain an unbeatable pair, creating cinematic magic with each collaboration and Deepika has the lucky mascot for SRK. 'Jawan' is yet another testament to their extraordinary chemistry and the enduring love of their fans.
Click here for the latest news from Bollywood, Hollywood, South Film Industry, Bhojpuri and TV world… Click here to join the Facebook Page, Twitter Page, YouTube page and Instagram of Bollywood Mascot !