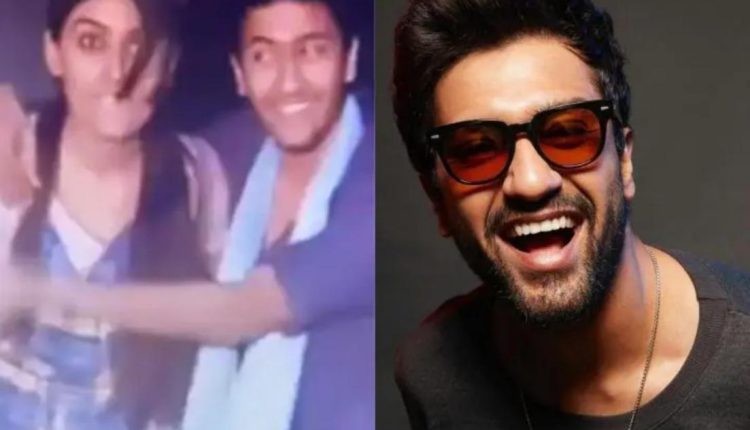 Vicky Kaushal Throwback Video going viral, Katrina Kaif reactions on looks?
Vicky Kaushal is regarded as one of the most talented actors of his generation. With his first film, 'Luv Shuv De Chicken Khurana,' and later, 'Masaan,' he established that he is gonna go far. Following that, he gradually but steadily established himself in Bollywood. But, before getting to this point, he had already proven himself in the acting school. In fact, a Vicky Kaushal throwback video has gone viral.
It's possible that you won't recognize Vicky Kaushal in this retro video. This video is from 2009, around 13 years back, and he is shown performing the play. Katrina Kaif's New York, Ajab Prem Ki Ghazab Kahani, De Dana Dan was released around the same period. Katrina Kaif had become a superstar by that time. Vicky Kaushal was in the midst of his Struggle days at the time. However, this short movie from 2009 is quite fantastic.
Vicky Kaushal's acting has left its imprint in this as well. This is a highly popular style among his fans. Shirin Mirza, a TV actress, has uploaded this video. Vicky Kaushal is also seen performing alongside her. Shireen Mirza wrote on Instagram after sharing the footage that she had already apologised to the actor. Vicky Kaushal appears to be incredibly slim in this video, so he may make you struggle to recognise him.
Vicky Kaushal's style, on the other hand, is popular. Vicky Kaushal married Katrina Kaif in Rajasthan's Six Senses Fort in December 2021. Their one-month wedding anniversary was on January 9. On Instagram, Katrina Kaif and Vicky Kaushal both shared the photos.
Vicky Kaushal and Sara Ali Khan are continuing filming on their upcoming project with producer Dinesh Vijan. Although the title of the film has yet to be determined. At the same time, Katrina Kaif has decided to continue filming Tiger 3 in Delhi with Salman Khan and Emraan Hashmi.