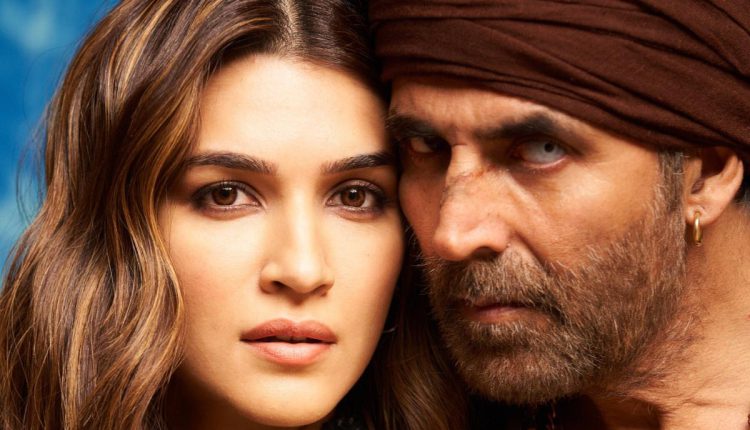 Holi With Bachchan Pandey: Akshay Kumar film set to release in March
The revised release date for Akshay Kumar's next film 'Bachchan Pandey' has been announced. This much-anticipated Akshay Kumar film was originally set to be released on Republic Day, January 26, but the new release date has been pushed back a few days. On his Instagram account, Akshay Kumar recently announced the film's new release date, as well as two new posters.
'Action, comedy, drama, and romance… are being loaded for Holi this year,' Akshay Kumar wrote in an Instagram post alongside two new posters for the film. In addition, he stated in his post that the film 'Bachchan Pandey' will be released in theatres on Holi Day, March 18th, this year. He also mentioned Kriti Sanon, Jacqueline Fernandes, Arshad Warsi, and Pankaj Tripathi in his tweet.
Akshay has also launched two stunning posters for the film, both of which feature Akshay in a very distinct and deadly look. The new posters for this film have piqued fans' interest even more. In this film, Akshay Kumar will be joined by Kriti Sanon and Jacqueline Fernandez. 'Bachchan Pandey' is Kriti Sanon and Akshay Kumar's second collaboration. This couple was previously seen in 'Housefull 4'.
At the same time, this would be Akshay's tenth collaboration with producer Sajid Nadiadwala. Let us tell you that Akshay Kumar is always working in movies bach to back continuously. As a consequence of his dedication for health and hard work, many of Akshay's Bollywood  films were released in the last year, 2021. People enjoyed the films 'Sooryavanshi,' 'Bellbottom,' and 'Atrangi Re.' This year, there will be a record that is similar to last year's.