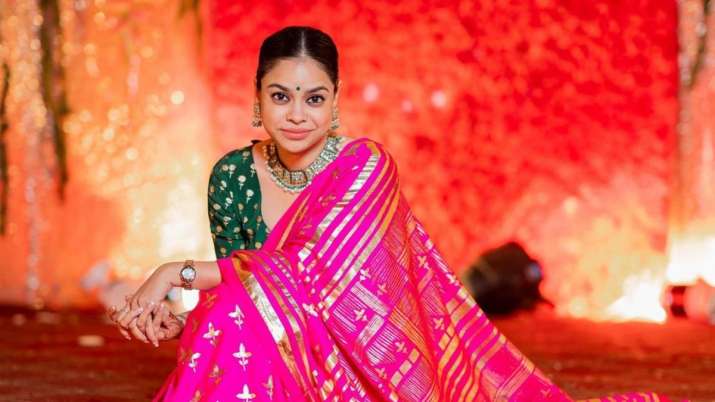 Sumona Chakravarti Corona Positive, Informed via Social Media
Sumona Chakravarti, a television actress, has been infected with the corona virus. She revealed this information in an Instagram post. In her Instagram Stories, Sumona Chakravarti posted, "I have become Covid positive with moderate symptoms." At home, I'm quarantined. I would like to recommend that everyone who has had touch with me since last week get tested. Thank you very much. Sumona Chakravarti is a comedian who has been on 'The Kapil Sharma Show' since very long.
The audience is very big fan of watching Kapil Sharma and Sumona Chakravarti together on the show. Sumona rose to fame in the TV world due the comedy show 'The Kapil Sharma Show'. Sumona became popular from home to house as a result of her performance in this show. "I don't mingle much or attend parties," she stated in an interview on her personal life. She claimed she generally returns home after a shoot. Meet up with buddies as soon as the shooting is finished. She also stated that many people must be unaware of her existence.
As an actress, Sumona believes it is critical to make your presence known. In her interview, she stated, "I suppose people think I'm arrogant, so I'll ask for a lot of money." This is not the case. I want to make it clear to everyone that as an actor, I will demand what I am entitled to.