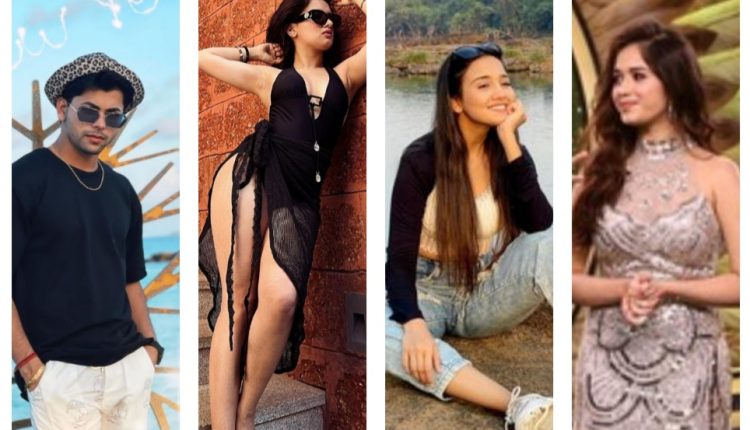 Siddharth Nigam, Ashi Singh, Jannat Zubair Rahmani, Avneet Kaur: This is how their New Year started
The new year has started, which is being celebrated everywhere. Everyone's favorite social media influencers are also wishing their fans New Year by posting in their own style regarding the New Year 2022. Let us tell you that you are definitely going to love seeing the posts of actors like actor Siddharth Nigam, Ashi Singh, Avneet Kaur and Jannat Zubair Rahmani.
Siddharth Nigam
Siddharth Nigam has made only one post related to New Year on his Instagram, in which he is simply standing and Happy New Year is written in his background. Also today Siddharth has posted another post after this post which is a video. In it, he is seen with Salman Khan on the sets of Bigg Boss 15. Along with this, there is also Jannat Zubair Rahmani. Actually both of them had gone to the sets of Bigg Boss 15 to promote their song 'Wallah Wallah'.
Ashi Singh

Ashi Singh, while posting about New Year on her Instagram, wrote in the caption – "Don't think of the opportunities that you have missed last year. Today is the first blank page of a 365 page book. Write a good one." Ashi has written this caption while posting her 2 photos in a cute way.
Avneet Kaur

Avneet Kaur is a very talented actress. While posting many photos related to the new year, Avneet Kaur has written, 'Happy New Year 2022. Let's rock this year.' These photos of Avneet Kaur are from Goa. In the post, Avneet has also added the location to Goa. After this post, Avneet has also posted another photo in which she is looking very sexy.
Jannat Zubair Rahmani

Jannat has wished her followers a Happy New Year by posting some pictures from the Bigg Boss 15 set. In the pictures, Jannat is seen promoting her song with Salman Khan on the sets of Bigg Boss. Posting these pictures, Jannat wrote in the caption – Such a happy happy new year. Did you watch bigg boss last night? @colorstv @beingsalmankhan