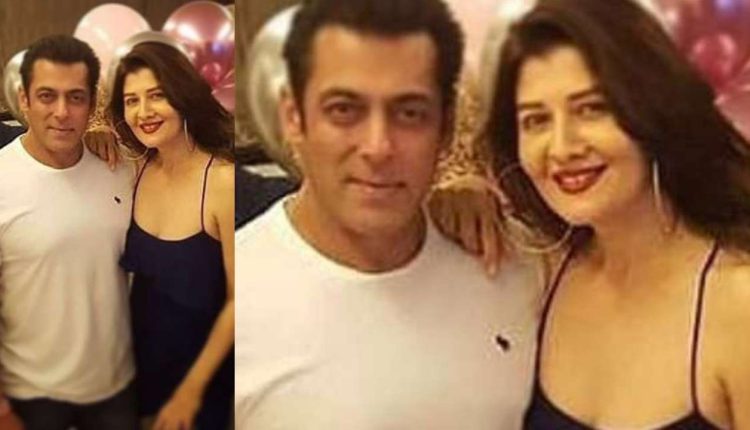 Salman Khan Celebrated New Year With his Girlfriend Sangeeta Bijlani
Currently, the entire world is busy ringing in the New Year. On the celebration of the New Year, there is a festive atmosphere throughout B-Town. Salman Khan, the Indian cinema superstar, also rang in the New Year in grand style, you can see the pictures and videos of the same as well.  Salman Khan rang in the new year with his rumored  girlfriend Lulia Vantur. The celebration was made even more special by the presence of Salman Khan's ex-girlfriend Sangeeta Bijlani.
Bina Kak, an actress and politician, has shared photos of her New Year's Eve celebrations with the superstar Salman Khan. Salman Khan appears in these photos alongside Bina Kak. Salman Khan is wearing  black and white printed jacket and a black T-shirt.  While Bina Kak is dressed in a velvet kurti. In addition, Yulia Vantur posted a video greeting the New Year on Instagram. This video does not feature Salman Khan. Sangeeta Bijlani's presence, on the other hand, has taken everyone by surprise. At the same time, Bina Kak appears in this video.
Salman Khan had previously celebrated his birthday at his Panvel farmhouse with his closed ones and his family. Whose photos and videos were featured in the media.  On December 27, the actor celebrated his birthday, and his videos and photos drew widespread attention on social media.