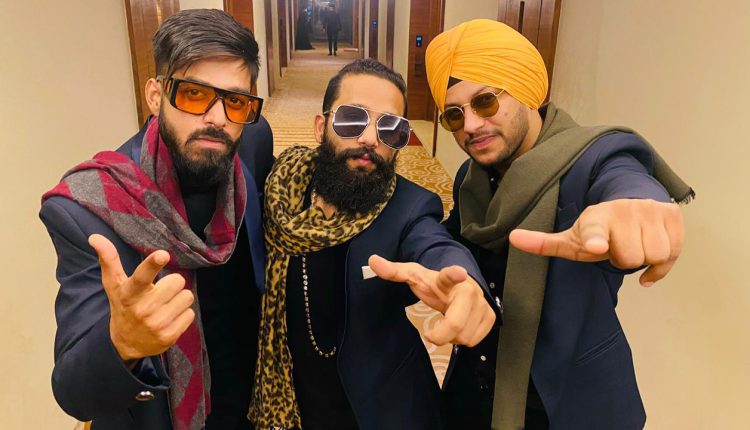 SHOWSHAA THE DJ-BASED BAND SPREADING THE MAGIC OF MUSIC
Showshaa – the DJ-based band are living examples of "Do what you love and going to work won't feel like a job.".
Showshaa with all its six members loves music. They perform live music at various events and whenever they perform they lose themselves in the music and everyone else gets immersed in their performance. They have played in over half the states of India and also made their mark abroad in seven countries.
Showshaa raises the roof wherever they go, and everyone in the band brings their share of talent to the table that keeps the show going.
R Rish is a young dynamic rapper who has years of experience up his sleeve. He started his journey in the entertainment industry in 2012 and has only climbed up since then. His engaging and charismatic personality pumps adrenaline into the crowd and sets the stage on fire.
Gurnoor Sokhi is a stage rockstar, he is a multi-talented artist from Delhi and has mastered the art of entertaining a crowd and honed in the talents of singing and dancing.
DJ Karan Ranglani the band's Beat Dropper, and has been spreading the magic of his music since 2010. He has given tons of live performances in India and overseas. His infectious energy touches everyone in the hearing distance, and one can't help but get up and hit the dance floor.
Ragini has been in the entertainment industry for a decade and has made waves as an actor, singer, and anchor. Just in the past 3 years, she has done more than 200 shows as a singer and anchor.
Sagar Ahi has been a drummer for more than 8 years and has performed in scores of live shows and concerts. He has also collaborated with many renowned artists.
Another percussionist of the band, Rohit Ujjain is an expert Dhol player. He has been playing the dhol since he was a child, and as an adult he has played all over the country.
Together they form a colossal outpouring of music and energy. Together, they have conquered all genres of music from Bollywood dance numbers to Punjabi tadka mix to golden Retro Music.
For enquiries, contact www.showshaaband.com