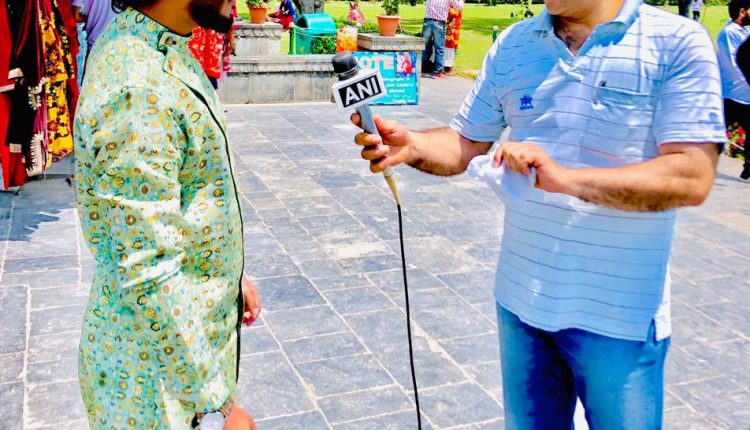 "The fundamentals of a successful brand are laid down by an intuitive mind: Asli Daud"
The flagbearer for the leading media arena firm-"Asli Media Group", Asli Daud's mindset has been chaperoning the firm to newer heights each day. To scribe his name in the Google search Bar, one may get tons of information regarding the venerated visionary CEO and Founder, yet the connoisseur's revelations of the facts that have led him across the success path may not be discovered everywhere.
A cybersecurity expert, a cognizant mind with the technical skillset, a film producer, a celeb manager, a social media marketer, Daud has been acing every arena he has stepped in. Not to mention his eminent and prolific client base consisting of international celebs and his overpowering global conncetions as well. But are these the sole reasons of entitling his as the "Social Media King" or the "Best Social Media Marketer"
The titles are not just apt, befitting his work ethics, but also been coined and bestowed upon him by the elite magazines, whereby his name has been etched into history as the leading social media ace. Being listed in the top notch publications like Forbes, Entrepreneur and Foundr, Daud has been causing the disarray regarding "embracing grand success so early."
Unveiling the facts and strategies, from the media visionary and expert himself -"Success isn't a cakewalk and it does not come easy. I have been on this journey for as long as I can remember. But the chances that your endeavors would result in the skyrocketing of your brand and your fame are solely dependent on the factors of passion, visualization and cognizance in its entirety."
Daud believes that passion acts as the fuel for the journey, and when one is adept enough to visualize the end goal, and gains the apt knowledge to act as a corroboration throughout the journey, the goal becomes nearer than it seems. This formulates the fundamentals of a successful brand.
Daud has been the Founder and CEO of three media firms, inclusive of Asli media partners, Asli Digital Media and Bollydad.in, all three thriving and flourishing at an unsurpassable rate.