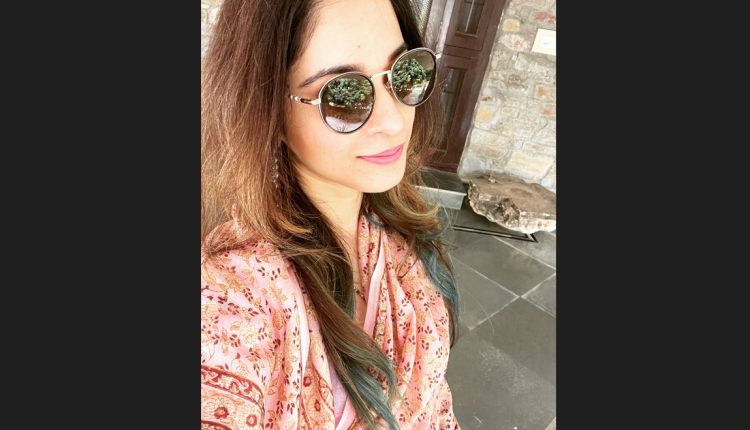 Revolutionizing the beauty and personal care segment is an ace entrepreneur Bhuvneshwari Jadeja Shaktawat
Proving her prowess with her brand "Skin Studio", Bhuvneshwari Jadeja Shaktawat exudes sheer passion, brilliance, and talent.
One of the best hallmarks of the 21st century has been the emergence and uprising of new young women entrepreneurs. The business space has got even more competitive with the entry of many passionate and driven women entrepreneurs. Seeking excellence in each and every endeavor they pursue, these budding entrepreneurs have left no stone unturned in delivering desired results on an consistent basis and have raised the bar for performance. With the cutting-edge technologies and latest advents and advancements, even women have not been behind in the race of creating a special niche and name for themselves in the entrepreneurial world. Among the diverse sectors of the economy, the beauty and personal care segment has seen to have great potential and has indeed grown to great heights over the past couple of years. Lets read about one multi-faceted professional and entrepreneur, Bhuvneshwari Jadeja Shaktawat who has etched her name in gold and has scaled great heights of success with her brand- "Skin Studio".
About Bhuvneshwari Jadeja Shaktawat
Bhuvneshwari Jadeja Shaktawat is an astute women entrepreneur who believed in her abilities and have gone the distance in proving so with the establishment of her brand- "Skin Studio". Growing by leaps and bounds in the wide segment of beauty and personal care through their unique and discrete range of products, Bhuvneshwari Jadeja Shaktawat and Skin Studio have been a one stop all solution for an elite list of clientele. More popularly known as an skin coach, Bhuvneshwari caters to many celebrities and prominent personalities who seek her service and suggestions when it comes to skin and hair care. Based in Udaipur, Rajasthan, Skin Studio has swiftly become an numero uno choice for an wide range of customers across the country, all thanks to their organic and naturally grown products which are totally chemical and harm free for skin and hair. One of their unique concepts has been the customization of products as per the skin type and age of people and the seasons. They also offers a customized pre-bridal one month package for glowing skin, which completely transforms the skin structure of the bride before the D-day.
Some of their stellar products which have been loved by one and all include- Virgin Cold Pressed Coconut Oil, Orange Lemongrass Oil, Orange Peel Face Wash, Tangy Orange Moisturizer, Organic Saffron Skincare Range, Mango Mania Moisturizer, Haldi Chandan Scrub, Rose & Strawberry Cream, Morning Rose Moisturizer, French Vanilla Moisturizer, Cookies & Cream Moisturizer, foot cream and lotion, and so many other natural products.
With an objective of sharing her knowledge and deep insights about skin ad hair care, Bhuvneshwari also conducts many training programs and courses which has been hugely beneficial to many upcoming students and individuals who wish to make it big in the industry. We hope she continues to grow even higher and further inspire the next generation. You can visit their website www.skinclinicudaipur.com for more details and follow her on Instagram @skinstudiobybhuvneshwari.
Click here for the latest news from Bollywood, Hollywood, South Film Industry, Bhojpuri and TV world… Click here to join the Facebook Page, Twitter Page, YouTube page and Instagram of Bollywood Mascot !