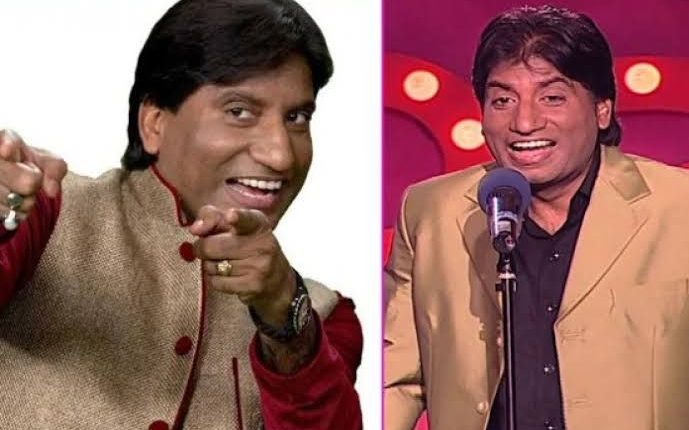 Raju Srivastav Death, RIP Comedy King Died at the age of 58 Years, Latest News and Update
Raju Srivastav Death: Raju Srivastav who made everyone laugh with his humour, said everyone a fond farewell by causing tears to well up in their eyes. It is hard to imagine that Raju Srivastav is no longer with us. Following a heart attack, Raju Srivastav was brought to AIIMS for treatment on August 10.
Last Post of Raju Srivastav before Death
Last post by Raju Srivastav On December 25, 1963, Raju Srivastav was born in Kanpur. Everyone was astonished when he passed away at the age of 58. Raju Srivastav remained in Delhi to meet with certain influential people. He was working out in the hotel gym at the same time. He fell while using the treadmill for exercise, and was afterwards taken to the hospital. every time Raju Srivastav would be on screen. used to elicit laughter. Everyone's face was filled with a smile as he left. He uploaded a post on social media just before getting hospitalised. He was shown in the video entertainingly and jokingly reminding them of the Corona caller melody. Laughing, Raju Srivastav informed the crowd that Corona was still present. You must therefore use caution right now. As monotonous as the caller tune was Corona. Raju Srivastav's video is also entertaining.
Kanpur's magnificence One of the entertainers who consistently improved the outlook of a city like Kanpur was Raju Srivastav. the manner in which he established himself as a comic after leaving Kanpur. For that, he was respected by everyone. Since he was young, Raju Srivastava has wanted to be a comic, and he has succeeded. In addition to comedy, he appeared on TV reality series like Bigg Boss and Nach Baliye. RIP Raju Srivastava .
Click here for the latest news from Bollywood, Hollywood, South Film Industry, Bhojpuri and TV world… Click here to join the Facebook Page, Twitter Page, YouTube page, and Instagram of Bollywood Mascot!