OMG 2 Movie: Release Date, Trailer, Star Cast, Story, Songs and All You should know
The trailer for Akshay Kumar's upcoming film 'OMG 2' is finally out and has generated a significant amount of excitement and anticipation among fans and media. Following the success of 'OMG – Oh My God', this sequel aims to provide a unique combination of entertainment and thought-provoking themes. Directed by Amit Rai, the film is scheduled for release in theaters on August 11.
Details of the movie
| | |
| --- | --- |
| Director | Amit Shah |
| Producer | Vipul D. Shah, Rajesh Behl, and Ashwin Varde |
| Cinematographer | Amalendu Chaudhary |
| Writer | Chandra Prakash Dwivedi, Amit Rai, Kabir Sadanand, Sameer Gautam Singh |
| Music | Mangesh Dhakde |
| Production | Cape of Good Films, Viacom18 Studios, Wakaoo Films |
| Release Date | 11 August 2023 |
| Genre | Comedy, Drama |
| Duration | 2h 36min |
| Cast | Akshay Kumar, Pankaj Tripathi, Arun Govil, Yami Gautam, Govind Namdev, Aamir Naik, Fahim Fazli, Parth Siddhpura, Shriidhar Dubey, Rajiv Kachroo, Vedika Nawani |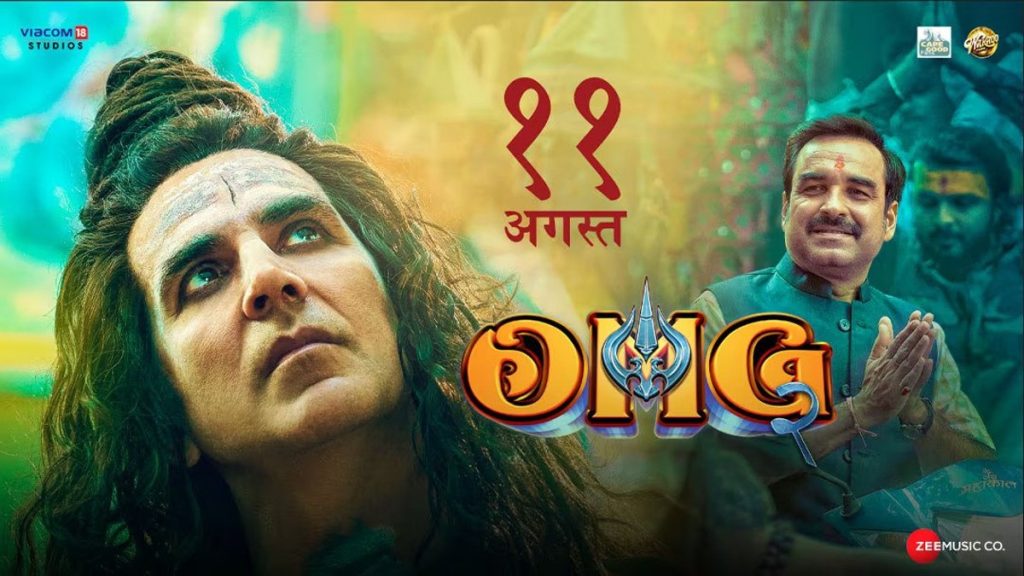 OMG 2 Full Story
"OMG 2" is set to captivate audiences with its intense yet entertaining courtroom narrative, where a concerned citizen petitions for mandatory sex education in schools. This Hindi-language film, penned by Amit Rai, delves into India's education system through a satirical comedic lens, mirroring its predecessor, "OMG – Oh My God!" Like its predecessor, "OMG 2" intertwines Hindu beliefs with contemporary issues, presenting Akshay Kumar in the ensemble of Lord Shiva.
Directed by Amit Rai, the movie adeptly weaves an unusual court case, addressing sex education, and the divine factor. While the film's anticipated release adds to the buzz, its potential to surpass the success of "OMG" remains uncertain. Fans eagerly await this intriguing sequel, expected to make waves at the box office. Akshay Kumar has commended "OMG 2" as a genuine endeavor to tackle a significant social concern.
The initial installment, "OMG – Oh My God!" released in 2012, triumphed as a commercial hit, heightening anticipation for its follow-up. Though "OMG 2" is yet to grace the theaters, its box office fortune remains undisclosed, ready to unveil the sequel's impact on audiences and the cinematic world.
OMG 2 movie cast
| | |
| --- | --- |
| Main Lead (Male) | Akshay Kumar, Pankaj Tripathi |
| Main Lead (Female) | Yami Gautam |
| Supporting characters | Pavan Malhotra , Govind Namdev, Arun Govil, Brijendra Kala |
OMG 2 Trailer
OMG 2 Songs
| Title | Lyrics | Music | Singer(s) | Duration |
| --- | --- | --- | --- | --- |
| "Oonchi Oonchi Waadi" | Kabeer Shukla, Hansraj Raghuwanshi, Djstrings | Djstrings | Hansraj Raghuwanshi | 3:58 |
| "Har Har Mahadev" | Shekhar Astitwa | Vikram Montrose | Vikram Montrose | 3:08 |
'OMG 2' promises to challenge societal norms and deliver an enriching cinematic experience with its captivating blend of humor, spirituality, and social commentary. Akshay Kumar takes on the role of Lord Shiva in the film, leading the charge and adding his signature touch to the character. Pankaj Tripathi and Yami Gautam also play significant roles in the movie, adding to the star-studded cast. Additionally, the trailer offers a glimpse of Arun Govil, who plays an influential character in the storyline.
The unveiling of the trailer took place at a grand event that witnessed a tremendous response from fans and the media. As the release date approaches, expectations are high for 'OMG 2' to deliver a riveting and engaging cinematic experience that entertains and challenges audiences in equal measure.