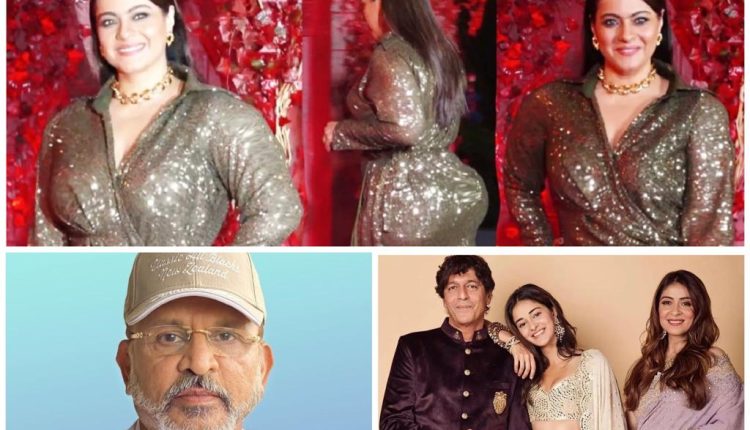 Bollywood News: From Kajol Birthday Party to Annu Kapoor statement; A Comprehensive Roundup of Latest Happenings in Hindi Cinema
Bollywood News: In the dazzling realm of Bollywood, where glitz and glamour meet talent and controversies, there's never a dull moment. With a plethora of celebrities and films gracing the silver screen, Bollywood never fails to captivate its audience with an array of news, celebrations, and intriguing incidents. In this comprehensive roundup, we bring you the latest Bollywood News, covering everything from birthday celebrations to candid interviews and spicy controversies.
Kajol Celebrates Birthday with Vatsal Seth: A Double Celebration at Ajay Devgn's Home
Kajol, the enigmatic and beloved Bollywood actress, recently celebrated her 49th birthday in true star style. The grand celebration took place at her residence in Mumbai, where the actress was surrounded by her close friends and family members. Among the attendees were her mother, the veteran actress Tanuja, and of course, her husband, the versatile actor Ajay Devgn. However, what added a special touch to the celebration was the presence of actor Vatsal Seth. Interestingly, Vatsal also marked his 43rd birthday on the same day, making it a double celebration. The two actors were seen cutting the cake together, sharing warm moments, and indulging in laughter, creating a heartwarming sight for their fans. To top it off, Kajol greeted her ardent fans outside her residence, making their day even more special.
Annu Kapoor's Controversial Take on Mukesh Ambani: The Struggles and Success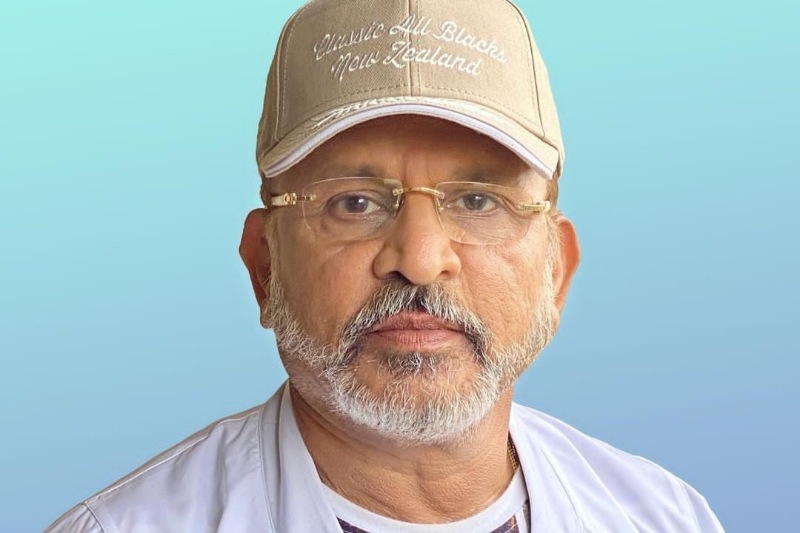 Annu Kapoor, the seasoned and versatile actor known for his exceptional performances, has never been one to mince his words. In a recent interview, Kapoor made headlines yet again with his bold statement about billionaire businessman Mukesh Ambani. The actor shared his thought-provoking perspective on struggles, success, and the human experience. He argued that every individual, irrespective of their financial status or fame, faces their share of struggles and hurdles. Kapoor went on to emphasize that even someone as influential as Mukesh Ambani has had to navigate challenges in his journey to success. His comments ignited discussions on social media, highlighting the varying perspectives on the concept of struggle and the price of success.
Bollywood News: Chunky Pandey Sets Conditions for His Daughter's Boyfriends: Ananya and Aditya Respond to the Rumors
In the ever-curious world of Bollywood, relationships and rumors often intertwine, making headlines and sparking curiosity among fans. Recently, Chunky Pandey, the veteran actor and father of the talented Bollywood actress Ananya Pandey, addressed the dating rumors surrounding his daughter. During a candid interview, he was asked about his daughter's relationships and whether she had ever rejected a boyfriend. In response, Chunky revealed his unique and interesting conditions for his daughter's potential partners. He asserted that he wants whoever his daughter's boyfriend might be, to be a better human being than himself. Chunky firmly believes that a partner who brings out the best in his daughter would be the perfect match for her. Furthermore, the actor touched upon the ongoing rumors surrounding Ananya's alleged relationship with fellow actor Aditya Roy Kapur. He clarified that he doesn't meddle in his daughter's personal life and that such rumors are commonplace in the glamour-filled world of Bollywood.
As the ever-evolving Bollywood continues to charm audiences worldwide, the fascination with its stars, films, and behind-the-scenes events remains undiminished. Every day brings new chapters to the ever-growing saga of Bollywood News. From glittering birthday celebrations to candid interviews that provide insights into the lives of our favorite stars, there is always something to keep fans hooked. The tinsel town's magic casts a spell on its followers, and as the industry progresses, the appetite for Bollywood News only intensifies.
In conclusion, Bollywood News serves as a window into the captivating and multifaceted world of Hindi cinema. The vibrant celebration of birthdays, the intriguing perspectives of Bollywood veterans, and the speculation around relationships and romances keep the audience engaged and entertained. Bollywood's enchanting journey, with its highs and lows, triumphs, and controversies, continues to mesmerize its global fan base. As the industry marches forward, fans eagerly await the next batch of Bollywood News to keep them updated and involved in the enchanting and unpredictable world of Hindi cinema.
Click here for the latest news from Bollywood, Hollywood, South Film Industry, Bhojpuri and TV world… Click here to join the Facebook Page, Twitter Page, YouTube page and Instagram of Bollywood Mascot !