OMG 2 Movie Box Office Collection Day 1 2 3 4 & Day Wise; Earning worldwide
The highly anticipated sequel, "OMG 2," has taken the box office by storm, garnering an impressive collection and enthralling storyline. The movie, a continuation of the original "OMG – Oh My God!" film's legacy, has captured the hearts of viewers since its opening day. Boasting a cast adorned with stars like Pankaj Tripathi and Akshay Kumar, "OMG 2" has created a palpable excitement and drawn in throngs of eager audiences to witness its intellectually stimulating plot and captivating performances. As time progresses, there is a keen anticipation for the film's box office figures and critical reviews, both of which are set to reflect its profound influence on viewers and the film industry as a whole.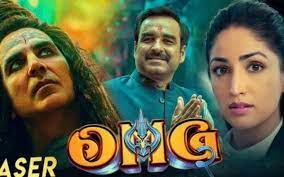 OMG 2 Box Office Overview
| Particulars | Details |
| --- | --- |
| Movie Name | OMG 2 |
| Director | Amit Rai |
| Producer | Aruna Bhatia, Ashwin Varde, Vipul D. Shah, Rajesh Bahl |
| Category | Entertainment |
| OMG 2 Budget | Approximately ₹150 Crores |
| Star Cast | Akshay Kumar, Pankaj Tripathi, Yami Gautam, Arun Govil, and more |
| Genre | Comedy, Drama |
| Movie Release Date | 11th August 2023 |
| OMG 2 Box Office Collection Opening Day | ₹9.5 to ₹12 Crores (Estimated) |
| Movie Run Time | 2 Hours 36 Minutes |
OMG 2 Box Office Collection
"OMG 2" is off to a strong start at the box office, raking in a substantial sum within its initial days of release. The film's captivating storyline has attracted a considerable audience turnout, driving its impressive financial success. Audiences are relishing the movie, leading to a surge in earnings. With this positive reception, the film stands a promising chance of achieving blockbuster status.
| Day | Box Office Collection (Estimated) |
| --- | --- |
| Day 1 | ₹9.5 Crores |
| Day 2 | ₹14 Crores |
| Day 3 | ₹15 Crores |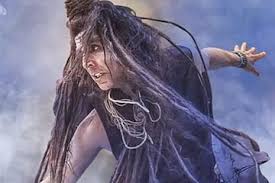 OMG 2 Worldwide Box Office Collection
As of the now, the official worldwide box office earnings for the movie "OMG 2" have not been publicly revealed. The film's early days since release have been marked by a notable surge in attention and financial gains, indicating a promising trajectory at the box office. Anticipation remains high regarding the movie's sustained favorable performance. While concrete figures are yet to be unveiled, the ongoing positive reception and substantial initial collection hint at a potential blockbuster success.
Enthusiastic audiences and the star-studded cast, featuring renowned names like Akshay Kumar, Pankaj Tripathi, Yami Gautam, and Arun Govil, have contributed to the film's strong start. The unique blend of comedy and drama in its genre has resonated well with viewers, further enhancing its prospects for continued box office success.
As the movie continues its cinematic journey and garners more data on its global earnings, the complete picture of "OMG 2" at the box office will gradually emerge. Fans, critics, and industry insiders alike eagerly await the final figures, which will undoubtedly underscore the film's impact and position in the world of entertainment.
OMG 2 Movie Review
"OMG 2" delivers a thought-provoking cinematic journey that adeptly delves into crucial social matters while infusing a dash of humor. Led by Bollywood icon Akshay Kumar, the movie skillfully navigates the realm of sex education from a distinct standpoint. Director Amit Rai adeptly weaves together courtroom drama, satire, and societal commentary, resulting in a compelling narrative. The performances, notably from Akshay Kumar, Pankaj Tripathi, and Yami Gautam, breathe life into the characters, adding layers of complexity. Addressing sensitive themes, "OMG 2" not only sparks meaningful conversations but also provides a blend of entertainment and enlightenment. The film's box office collection is eagerly watched as it continues to captivate audiences with its impactful storytelling.
Click here for the latest news from Bollywood, Hollywood, South Film Industry, Bhojpuri and TV world… Click here to join the Facebook Page, Twitter Page, YouTube page and Instagram of Bollywood Mascot !