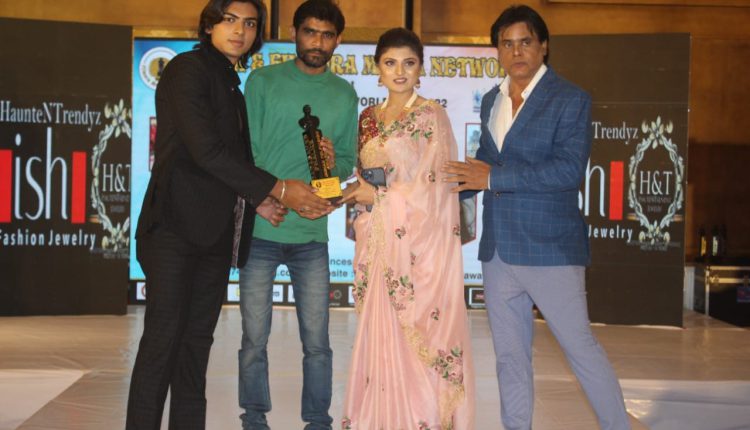 Mere Sath Chalo actor Qaseem Haider Qaseem receives Dada Saheb Phalke Television Award 2022
Qaseem Haider Qaseem is doing very and going to the peak of of success as he does very hard work for. This can be proved by is mind-blowing performance in his so many songs. The Award Dada Saheb Phalke Television Award 2022 was given to him recently for his upcoming single Mere Sath Chalo.
In the song, Shreya Kulkarni, a lovely Marathi actress, will be seen alongwith Qaseem Haider Qaseem. Both the musician and the producer have put in a lot of effort to create this stunning tune. The song is designed to capture the audience's attention. Shreya's sultry charms and the dashing looks of Qaseem Haider Qaseem will add to the song's allure. Shreya Kulkarni has done many Marathi songs and serials, however this is her debut Hindi song. Qaseem Haider Qaseem is in this industry and has done many Hindi songs.
The video of the song was shot in Goa which is going to be released in Mumbai soon. Everyone is ecstatic to see Shreya Kulkarni and Qaseem Haider together. The wonderful song 'MERE SATH CHALO' is directed by Nushad Ahmad, with music by Prashant Singh and camera DOP Triloki Chodhary. Qaseem Haider Qaseem is a deserving recipient of the Dada Saheb Phalke Indian Television Award in 2022. Akhilesh Singh Filmora News Agency was in charge of award management. Very soon the wait of the audience would be over and the song would be released.