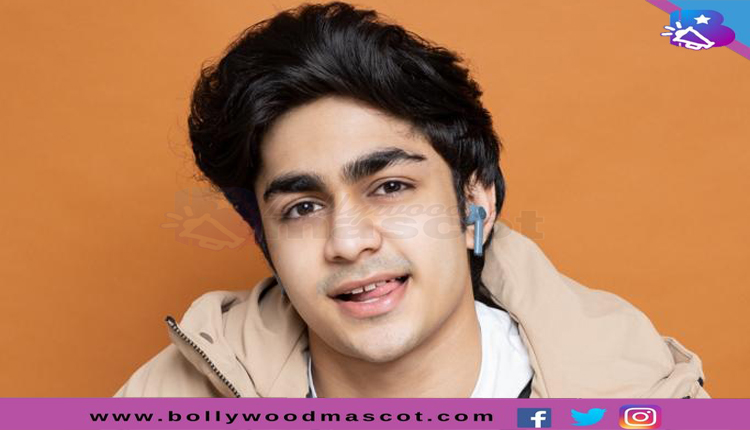 Krushag Ghuge Shares His Acting Journey Till He Joins Bade Achhe Lagte Hain 2 as Ishaan
If you are fond of watching TV serials, then you must have known about the Hindi TV serial 'Bade Achhe Lagte Hain'. The 2nd season of this serial is currently being telecasted on TV. The show has a good rank in TRP list. Let us tell you, recently, a new face took entry in the serial as Ishaan, whose real name is 'Krushag Ghuge'.
Well, as we told you that Krushag is playing the character of 'Ishaan' in this serial, about which you would already know. Because the character of 'Ishaan' has been shown in the serial long ago, but at that time Ishaan's character was played by another actor. Now since Ishaan grew up, the makers had to change the actor and Krushag Ghuge took entry in the serial. You probably already know about Ishaan, but how much do you know about Krushag Ghuge?
Exclusive Interview Krushag Ghuge
Okay, So we recently tried to get connected with Krushag Ghuge and got some of our questions answered by Krushag himself. In this conversation, what we asked him, gonna be shared with you as well.
BOLLYWOOD MASCOT: Krushag Ghuge Ji, first of all, you are welcome, how are you feeling to be a part of the hugely popular show Bade Achche Lagte Hain of Sony TV channel at such a young age?
KRUSHAG GHUGE: Actually I am feeling great to be in such a huge show. I think it's one of the most famous show in Indian television and I'm feeling proud to be an important part of this show.
BOLLYWOOD MASCOT: What have you done before Bade Achhe Lagte Hain 2
KRUSHAG GHUGE: Before Bade Achhe Lagte Hain 2, I started my journey with a serial Mann Sunder of Panorama. I played the character of heroine's brother and then I did two web series Ishq Next Door and Old Boys of BBC.
BOLLYWOOD MASCOT: What were the struggles faced in making the journey to Sony TV at the age of 17?
KRUSHAG GHUGE: It took a lot of efforts to be in such a great show. I have given many audition and got rejected in each of them. It felt like am I doing something wrong and I don't know why but I had in my mind that I want to do a Sony show (I don't know why) so before this I gave audition of a show Pushpa Of Sony Sab, got shortlisted. They told, you will be selected but gradually in the last, they told that they have selected another actor and they also started the shooting so it felt very bad got rejected also felt like to quit because I had very much hope with this audition of Pushpa serial so from there I started thinking what's going wrong why I am not getting selected so I started watching all the auditions of mine then I knew that I need to work on my acting skills more. so started to work on myself, recording monologue, practicing dialogue and another stuff and after that I gave the audition of Balaji and all the one month hard work came out and I got the show Bade Achhe Lagte Hain 2.
BOLLYWOOD MASCOT: You look handsome, really. Are you in a relationship with someone? If not, why? Because we are sure, you must get so many proposals.
KRUSHAG GHUGE: No I am not in relationship right now coz I think my career is more important than relationship and also I don't think this is the right time to be in the relationship for me.
BOLLYWOOD MASCOT: Lastly, what is your advise for new-comers? In what direction should they go, who come to Mumbai to make a career in the film industry?
KRUSHAG GUGHE: To new comers or anyone who want to grow I just want to say work hard on yourself And never lose hope. One day you will get what you want in life.
Click here for the latest news from Bollywood, Hollywood, South Film Industry, Bhojpuri and TV world… Click here to join the Facebook Page, Twitter Page, YouTube page and Instagram of Bollywood Mascot !