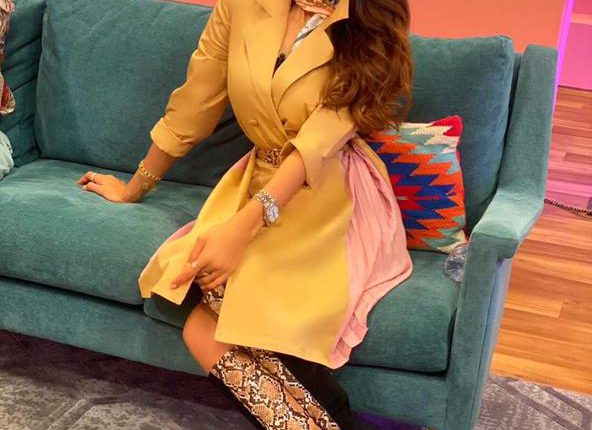 Hinda Achahbar: running down a dream of becoming the best doctor
In today's world people shy away from dreaming, they have been taught to live life within the box and today's generation fails to think outside it. Hind Achahbar, popular by the name Hinda is an inspiration and support to many all over the world who want to pursue their passions but lack the courage to dream and shift out of their comfort zone. Hind Achahbar has been inspiring millions of people and has shown them the courage to dream and achieve specific goals in life. We all have definite sets of goals and ambitions in our life, it takes years of hard work, dedication and continued efforts to fulfil dreams and attain prosperity in life. Hind Achahbar is on a mission to seek greatness and achieve the best in her life, as she aspires to be one of the best doctors in this world. She has kept herself highly motivated and determined with her passion and career and has handled every negative and difficult situation throughout her journey with positivity. She has always tried to deliver a confident and conclusive message to society as she tries to bring about a revolutionary change in society and derive progressiveness in the community.
Hind Achahbar has been quite exceptional and noteworthy in her academics having a brilliant education background. Hinda did a Bachelor in Finance and diplomacy from the American University in Morocco called Al Akhawayn (AUI). After graduating from Al Alhawayn university in 2014, she wasted no time and got herself admitted for IBM in one of the top universities in London called Westminister University London. She was highly determined and passionate about her career as she was risking a chance to pursue her dreams of becoming a doctor. In the year, 2018, Hinda joined the British University in Dubai applying for the course of Doctorate in educational leadership and management (MLP). She has been quite solicitous and devoted to her love and family as she is fond of everything she does in her love. She admires everything and takes great gratification and honour on her work as she gets to learn a new thing with each passing day.
Hind Achahbar has appreciated and hailed every individual who has been with her throughout her journey and wholly appreciates them for what they have done for her. She has much praise for her mother and father who have been the biggest support system of her life till now. Her mother is the most caring person that she is and her father being one of the most successful and high-profile businessmen, they both have helped Hinda and guided her through her life in all the ups and downs. Hinda aspires to always stay on the righteous path developing into one of the best doctors on this planet as the saviour for millions of lives.