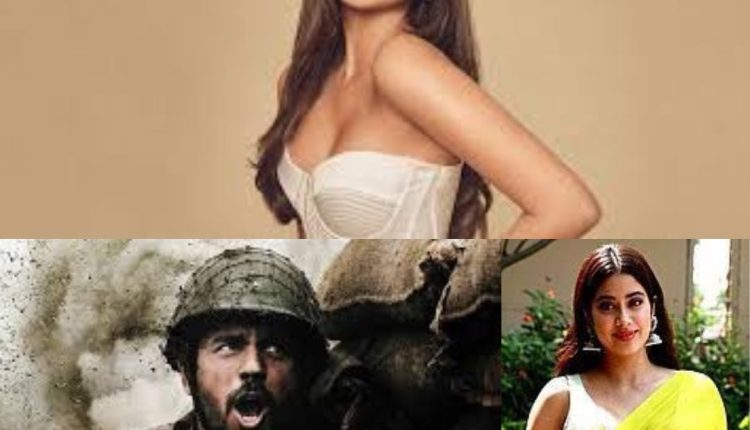 Bollywood News : Tara Sutaria Empowers Women in Bhutan, Sidharth Malhotra Celebrates Shershaah's Anniversary, and Janhvi Kapoor's Heartfelt Tribute to Sridevi Make Headlines
In the ever-evolving realm of Bollywood news, where glitz and glamour dance in harmony with poignant narratives, the weekend unfolded with a tapestry of stories that encapsulate the essence of the industry. From an empowering journey to the heart of Bhutan by Tara Sutaria to Sidharth Malhotra's heartfelt celebration of Shershaah's anniversary and Janhvi Kapoor's touching tribute to her iconic mother Sridevi, the world of Bollywood news was ablaze with a spectrum of emotions and reflections. These narratives, woven together, offer a glimpse into the multifaceted nature of the entertainment world, where empowerment, remembrance, and cinematic milestones intertwine to create a vivid and captivating tapestry.
Empowerment in Bhutan: Tara Sutaria's Cultural Odyssey
Amid the dynamic whirlwind of Bollywood news, the charismatic Tara Sutaria shines anew, this time on an international stage. The talented actress was an honored guest at Bhutan's Cultural Odyssey, where she graced the esteemed international literary festival, Bhutan Echoes. The invitation, extended by none other than Her Majesty the Queen Mother of Bhutan, underscores Sutaria's influence in the realm of women's empowerment.
In a gesture that resonates deeply within Bollywood news, Tara Sutaria's journey to Bhutan is more than just a visit; it's a testament to the profound impact of arts and culture. As she delved into Bhutanese traditions and soaked in the cultural richness of the land, Sutaria's presence exemplified the empowerment she advocates for.
Taking to social media, Tara Sutaria shared a powerful video from the event, expressing her personal journey and the importance of holding onto one's beliefs. In her own words, "As a young woman and professional in an increasingly tough world (and business!) that is fleeting and ever-changing – my learning has been to stick to my beliefs and never allow the transfer of power to those that seek it." This candid insight, shared amid the mosaic of Bollywood news, resonates as a mantra for empowerment and individuality.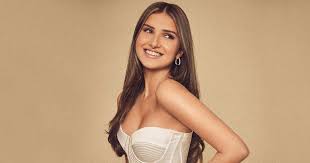 Celebrating Shershaah: Sidharth Malhotra's Heartfelt Tribute
Amidst the ever-turning wheels of Bollywood news, another story unfolds – one of courage and commemoration. Sidharth Malhotra, the dashing star known for his compelling performances, recently celebrated a significant milestone: the second anniversary of Shershaah. In this poignant film, Malhotra immortalized the valiant spirit of Captain Vikram Batra, capturing the hearts of audiences and critics alike.
Sidharth Malhotra's journey into the depths of Captain Vikram Batra's life, as captured in Bollywood news, underscores his commitment to authenticity. Two years on, the impact of his portrayal still lingers, a testament to his dedication and the story's resonance. His reflective note, "Yeh Dil Maange More," encapsulates the gratitude he feels for the opportunity to bring a real hero's story to life on the silver screen.
Remembering Sridevi: Janhvi Kapoor's Touching Tribute
In the tapestry of Bollywood news, certain moments stand still, etching memories in the sands of time. Janhvi Kapoor, the promising young actress, carved a poignant tribute to her legendary mother, Sridevi, on what would have been the icon's 60th birth anniversary. Through a heartfelt post on social media, Kapoor paid homage to her mother's enduring legacy.
The black and white photograph shared by Janhvi Kapoor, a snapshot from the past, resonates deeply within Bollywood news circles. Her words, "Happy birthday Mumma… And today as I'm on a set on your birthday I wish more than ever I had you with me," evoke an emotional chord that reverberates beyond the industry. Kapoor's touching sentiment encapsulates the longing and love that persist even in the face of absence.
As the curtain falls on this weekend's chapter of Bollywood news, a harmonious melange of empowerment, remembrance, and reflection emerges. Tara Sutaria's Bhutanese journey, Sidharth Malhotra's tribute to Shershaah, and Janhvi Kapoor's heartfelt homage to Sridevi collectively paint a vivid portrait of an industry that thrives on diversity and emotion.
In the ever-evolving narrative of Bollywood news, these luminaries serve as beacons, casting light on the facets that shape the industry's soul. As Tara Sutaria empowers women, Sidharth Malhotra commemorates a cinematic milestone, and Janhvi Kapoor pays homage to her mother, the essence of Bollywood news remains steadfast – it's a realm where stories intertwine, emotions ignite, and legacies endure.
Click here for the latest news from Bollywood, Hollywood, South Film Industry, Bhojpuri and TV world… Click here to join the Facebook Page, Twitter Page, YouTube page and Instagram of Bollywood Mascot !