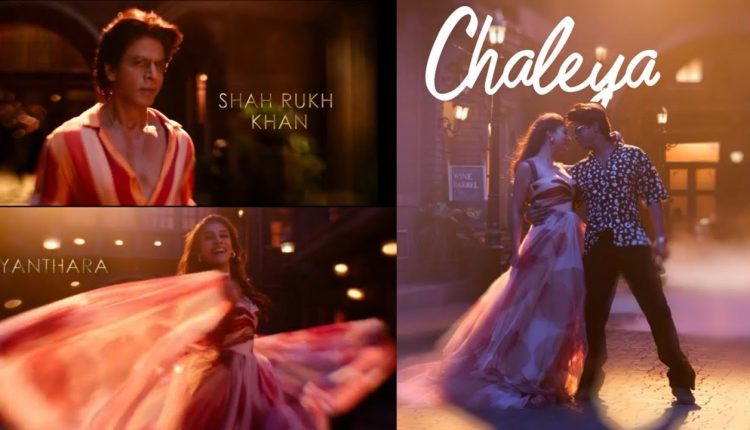 Bollywood News : Shah Rukh Khan and Nayanthara's Fairytale Romance in Jawan's Enchanting Song "Chaleya"
"Ishq ho behisaab sa, beparwah, behadh sa! Kuch aisa hai Jawan ka pyaar," wrote SRK in the caption
In an exciting development in the realm of Bollywood news, the King of Romance, Shah Rukh Khan, has once again ignited hearts with his scintillating on-screen chemistry. The latest addition to the highly anticipated film Jawan, titled "Chaleya," unveils a dreamy and enchanting romantic track, leaving fans swooning in its wake. Khan, known for his magnetic charm, shares the screen with the ethereal Nayanthara, weaving a tale of love that is nothing short of captivating.
The music video for "Chaleya" showcases Shah Rukh Khan and Nayanthara in a mesmerizing symphony of emotions. Khan, ever the charmer, dons ravishing floral gowns while effortlessly sweeping Nayanthara off her feet with suave dance moves. Their palpable chemistry, a highlight of this Bollywood news, serves as a testament to their on-screen prowess and impeccable pairing.
However, amidst the glitz and glamour of Shah Rukh Khan's flamboyance and Nayanthara's graceful presence, the true stars of "Chaleya" emerge as Arijit Singh and Shilpa Rao, whose melodious voices infuse the track with an enchanting allure.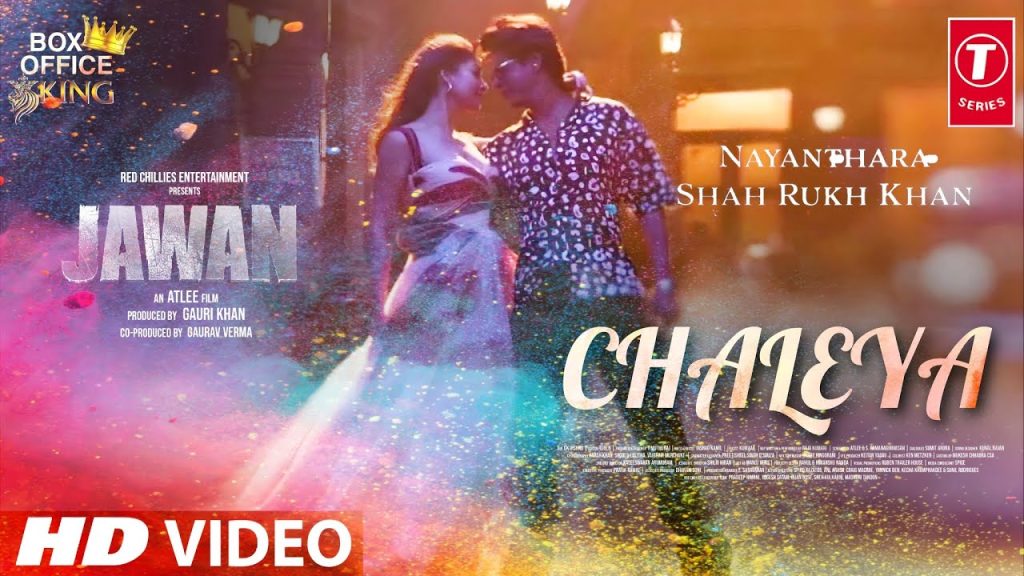 Shah Rukh Khan, being the master of creating anticipation, shared the music video of "Chaleya" on his Instagram feed, along with a heartfelt caption: "Ishq ho behisaab sa, beparwah, behadh sa! Kuch aisa hai Jawan ka pyaar. #Chaleya Song Out Now!" This Bollywood news has sent fans into a frenzy, eagerly embracing the heartwarming narrative woven into the mesmerizing song.
Following the trail of success set by the film's first single, "Zinda Banda," Shah Rukh Khan provided a tantalizing glimpse of "Chaleya" through a teaser. The preview captures Nayanthara and SRK in a dreamlike setting, exuding an aura of timeless romance. Shah Rukh Khan's effortless dance moves and heartfelt expressions encapsulate the essence of the song, evoking anticipation among fans.
With the theatrical release of Jawan scheduled for September 7, 2023, the film has been making waves across Bollywood news platforms. The first song, "Zinda Banda," has already garnered immense praise, showcasing SRK's remarkable dancing skills with a massive ensemble of dancers. Composed and sung by Anirudh, the song's grand scale production, choreographed by Shobi, promises an unforgettable visual and auditory experience, further adding to the excitement surrounding Jawan.
The star-studded cast of Jawan features Nayanthara, Vijay Sethupati, Sanya Malhotra, Priyamani, Girija Oak, Sanjeeta Bhattacharya, Ridhi Dogra, Sunil Grover, and a special cameo appearance by Deepika Padukone, as reported in the world of Bollywood news.
As the release date draws near, fans eagerly await the unveiling of this romantic saga that promises to leave an indelible mark on the hearts of cinephiles. With "Chaleya," Shah Rukh Khan and Nayanthara have undoubtedly etched their names into the annals of Bollywood history, captivating audiences with their fairytale romance.
Click here for the latest news from Bollywood, Hollywood, South Film Industry, Bhojpuri and TV world… Click here to join the Facebook Page, Twitter Page, YouTube page and Instagram of Bollywood Mascot !